Miss Red launches new eCommerce website on iPages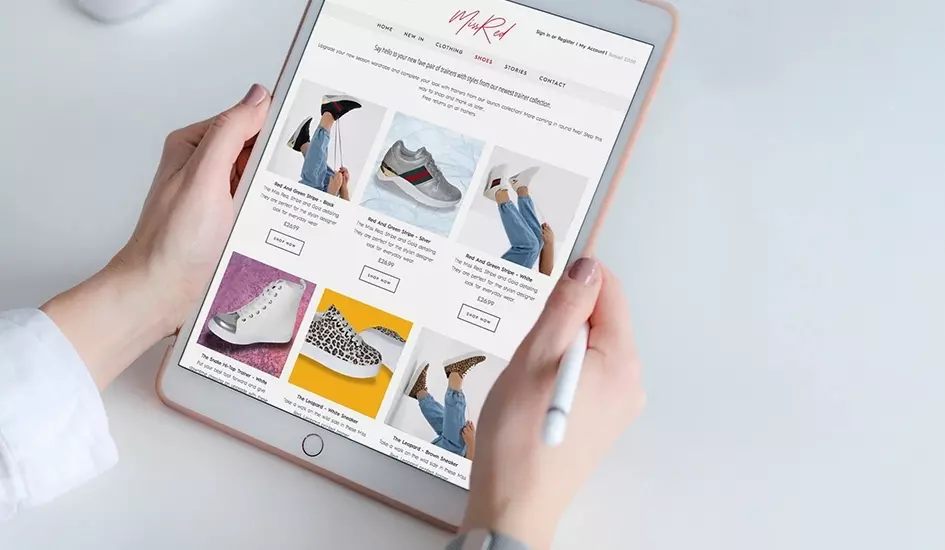 We are excited to announce that Miss Red, a new fashion brand in the UK has launched on the iPages platform. We were also proud to be asked to create their logo and website design plus we created a teaser page prior to launch for interested potential customers to sign up to be notified when the first products were launched on the site to maximise early sales.
What is the business?
Miss Red London is on a mission to help you feel empowered and confident, by wearing statement clothing and shoes from th Miss Red collection.
The brand was generated when Hayley, one of the Miss Red owners, went through a personal struggle. In her words "Clothes became my armour. Gave me a sense of identity. They made me feel powerful and strong. Wearing statement clothing I was ready to face the world. We are creating a place where you can feel inspired to be yourself and stand out from the crowd."
What did Miss Red require?
Miss Red required a new eCommerce website with stock control for their growing business. The team were looking to increase their stock to include more shoes, dresses and clothing for their social following. The website therefore had to include the ability to display their inventory and help them process orders, knowing their stock quantities. They had looked for a few solutions before coming to iPages. However, once they begun working with the iPages team, the site took shape and a new brand look and eCommerce website was launched!
iPages worked to built a branded eCommerce website with all the backend functionality that Miss Red required to help them process their orders and manage their stock.
What does Miss Red say about iPages?
"Katherine and the team couldn't have helped us more! Absolutely a pleasure to work with and from a few conversations totally got what we wanted to achieve and move forward when many other companies didn't!
All the team have been very supportive throughout the process and fully understand every business is different. Recommend the iPages team highly, don't follow us and try others before finding the iPages team! Go straight to the experts from day one!"
Dan, owner Miss Red
You can view the site by clicking here.