True Bride Launches New Look Website with iPages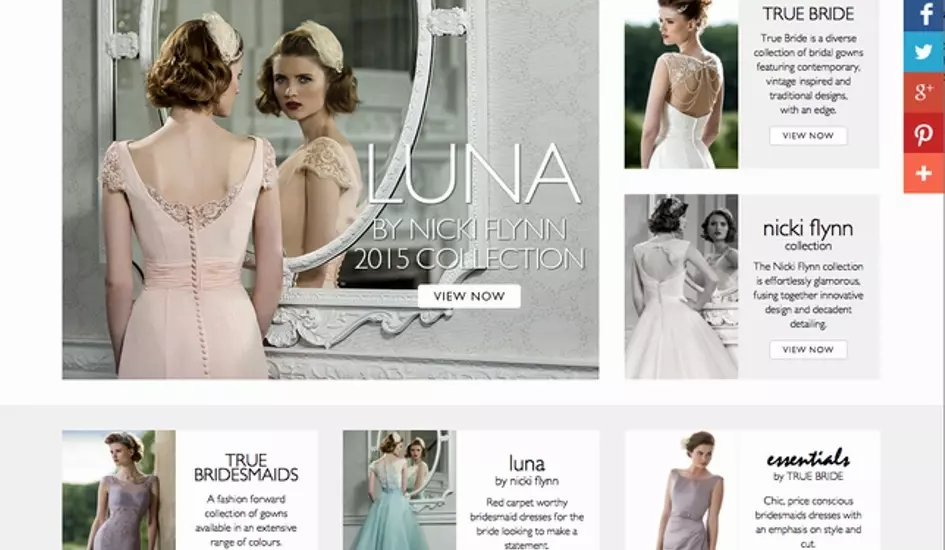 The new look of the True Bride website is simply stunning. And behind this beautiful website there is a wealth of functionality, which you would come to expect from iPages.
The search has been updated so that it returns products, pages and news items quickly and relevantly. We have also included an attribute filter to help customers to find the perfect dress for their wedding, and the gallery is helpful to let visitors see how wonderful the dresses look on the bride and bridesmaid.
The information that is needed by the stockists is accessed controlled and the store locator has a filterable search, and returns places according to distance away.
True Bride is just another example of how strong the eCommerce functionality of iPages is. Not only can websites be created that are bespoke and beautifully branded, but our websites are easy to navigate (with filterable attributes, and categories within categories), can include extensive information, and have seamless integration in the admin area with all our modules such as the directory, photo-gallery, blog, and access control.
Well done to Sunset Design for the design of this website, it looks divine!
Heather Khoo is iPages' leading Sussex Account Manager and specialises in helping small businesses with their website upkeep and online marketing.