United TV with interactive map launched on iPages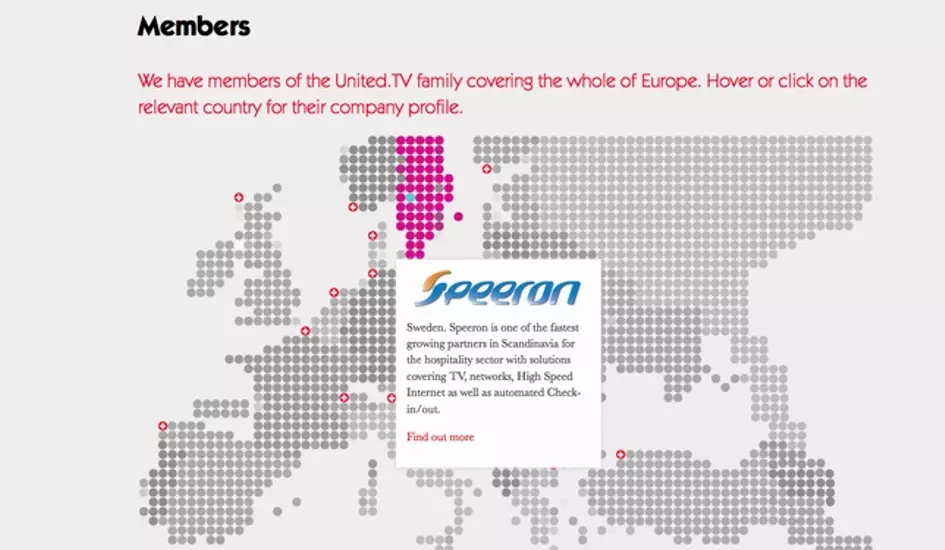 United TV provides a range of TV and multimedia solutions for hotels and hospitals in Europe. With just the logo given to us it was up to our Creative Director, Emma Ashworth, to work her genius and produce a website that was not only functional, but had the wow factor.
We are really pleased with the result. Particulary the United.TV Members' page. This was a tricky piece of coding (thanks Dave Kent), but it works beautifully and meets the brief that we were given.
The website was built in the new version of iPages that allowed for greater flexibility when it came to making the site. Although not an eCommerce website United.TV certainly showcases the new iPages well and shows that the new software works well for brochure sites as well as for eCommerce.
Every day we are improving the functionality of the new iPages and we are excited by what we have achieved so far, and what we will be able to offer our customers at an affordable price by the end of the year.