iPages' eCommerce Website Dragons of Walton Street Mentioned in Daily Mail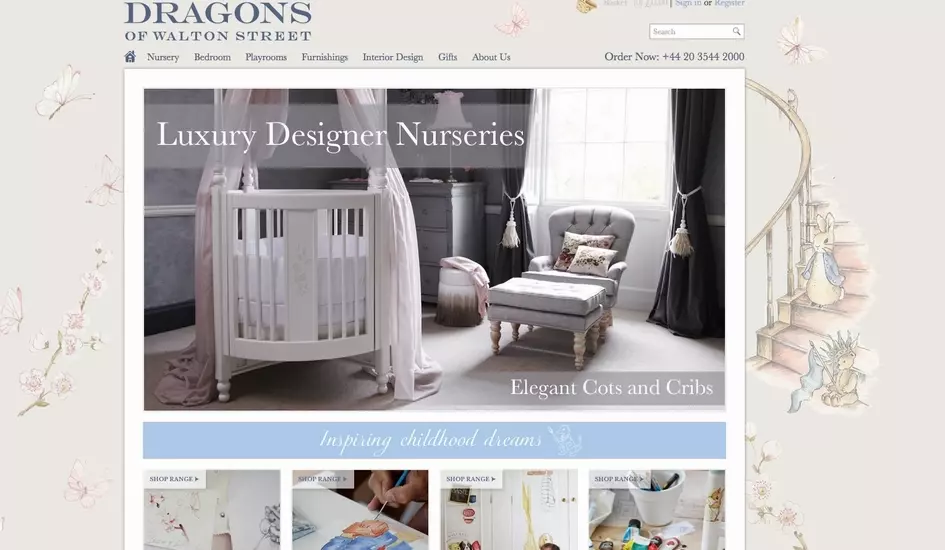 With the excitement of William and Kate's news buzzing around the office, and talk of babies and nurseries on everyone's lips, we were pleased to see that Dragons of Walton Street did not miss out on the publicity surrounding the news. Dragons have been an iPages' client for several years now and we were overjoyed that it is one of their cots that may well be the next future heir's bed!
When Dragons first became our client we knew of their royal connections, and were also fully aware of all the famous people that they had served faithfully over the years. Dragons' hand-painted childrens' furniture is unique. Hand crafted and hand painted, it really is beautiful, and we can see why it would be the choice of those with discerning taste. Unfortunately we too were sworn to secrecy when it came to Dragons' customers, but we are pleased that the Daily Mail still have the freedom to mention them!
We were also pleased that Dragons recently had their website redesigned by iPages as the site looks bespoke and pretty, even with its behind the scenes functionality. An eCommerce website needs to work well as well as be simple to navigate and change. It also has to be affordable, which iPages is, so it is an ideal choice for businesses wishing to sell online.
So it has been a week of celebration here at iPages, and with the run up to Christmas we are hopeful that our eCommerce customers will be celebrating too!