Dragons of Walton Street Launch New Look eCommerce Website with iPages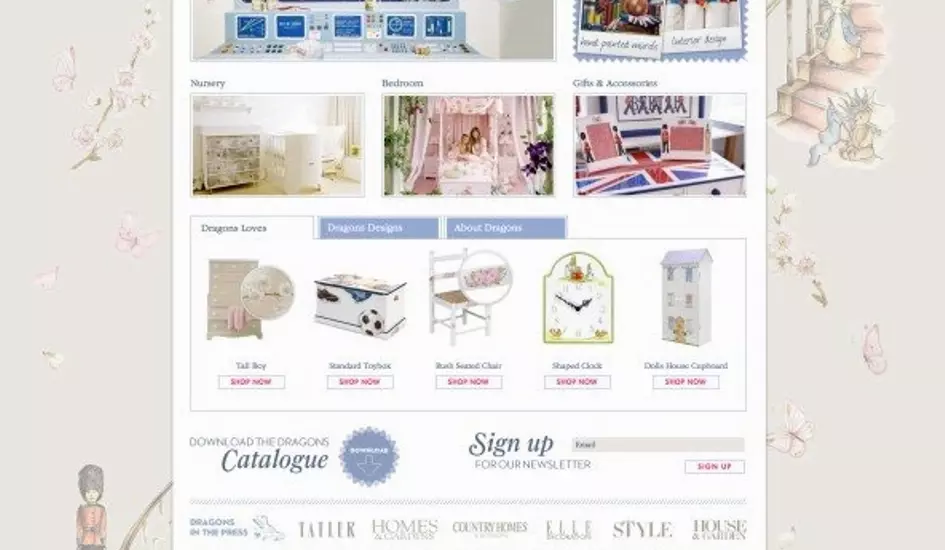 Dragons of Walton Street are renowned for their hand-painted children's furniture. As a company Dragons have been selling hand-painted furniture to the rich and famous for many years (we aren't allowed to disclose who these people are because Dragons offer a discreet service, but Royal commissions are not unheard of!).
What makes Dragons of Walton Street unique from other children's designer furnishing suppliers is their artists. The furniture has to be seen to be believed (and we have seen the pieces here at iPages and they can only be described as amazing and really beautiful). However, as with all eCommerce websites they need to have a makeover every couple of years to keep them current.
At iPages we wanted to celebrate the creativity of Dragons, whilst not compromising the functionality of their existing eCommerce website. Our in-house designer Emma Simpson, set to work and using illustrations provided by Dragons designed a truly inspirational site. All aspects of Search Engine Optimisation was also included within the design, and the calls to action were increased.
The brand identity of Dragons was updated and focused strongly throughout the website and increased the usability of the website.
We are proud of the functionality of iPages' eCommerce website, but when you see how stunning the new look of Dragons is then you will realise the potential that iPages has to build an online business