Heron Way Primary School Launches New Website with iPages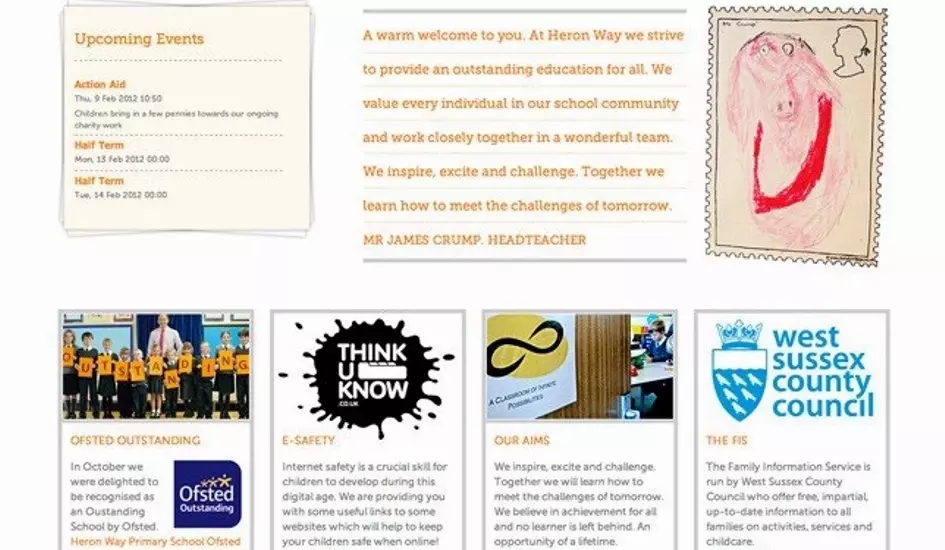 There is a real sense of excitement here at iPages today because Heron Way Primary School, Horsham launched its new look website in iPages! It is not only a beautiful looking site, but it is packed with easily navigatable information for both parents and pupils.
We not only undertook the design, but we also shot all the photos, created a new online brand that reflected the school's excellence, and provided a simple CMS that ensures teachers and governors can keep the site current. The school also has an events module, a calendar, a blog, newsletters to download, and a link through to Moodle.
This is a new venture for iPages as we are specialists in eCommerce website design, but as a family business, with lots of children between us, we were up to the challenge!
"We are incredibly pleased with Heron Way Primary School's website," said Stephen Khoo, Director of iPages.
"The website looks good, but it's also easy to navigate and it is easy for the staff to keep the site up to date, which is essential for a school."
"Obviously we do have many clients who want to run an eCommerce business, but we do also think that there is room in the market for another web development company who can offer well designed, affordable and functional websites for schools."
If you would like to find out more about how iPages could help your school to have a strong online presence call 01403 802000.