Three reasons to use Special Offers on an eCommerce Website. It is Black Friday after all!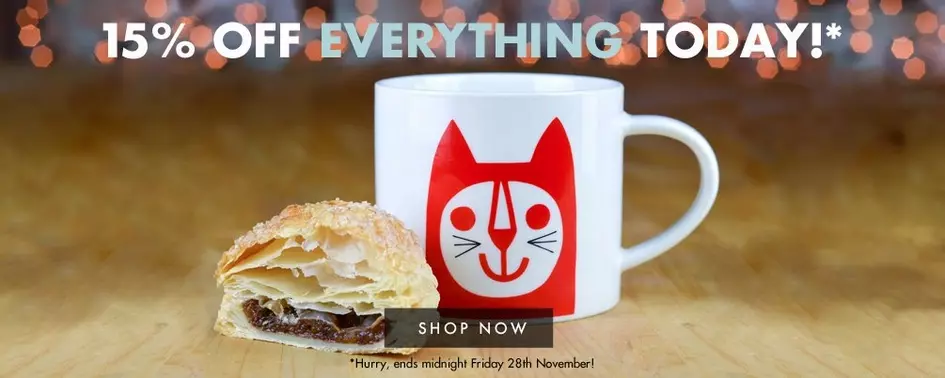 In case you missed it, today is Black Friday! According to US Economy the term "Black Friday" was first used by the Philadelphia Police Department in 1966, and described the Friday following Thanksgiving Day, which heralded the onset of Christmas shopping with massive traffic jams, packed pavements, and over-crowded shops. It is with relief that we have the internet and can shop with a cuppa in our hand, but how do you drive traffic to your site?
1. Special offers engage your customer.
If you want to encourage customers to return to your site then you need to incentivise them. A bargain at this time of year from a site that they have already engaged withis ideal. You'll know that from the number of HTML emails that you received today!
2. Special offers will drive customers to your site.
Everyone loves a deal and the web is the best place to find one. If you can offer a product at a discount price then your customer is more likely to buy it, but be aware that the internet is price sensitive, so know your market.
3. Special offers reinforce your brand.
With carefully branded special offer icons then you can reinforce your brand in a subtle way, giving you the cutting edge over your competitors.
At iPages we can combine carefully crafted and targetted HTML emails with special offers, helping you to increase sales at this time of year. With iPages changes can be made at the click of a button and our team can design HTML emails and icons for you. We worked closely with MAKE International to assist them with their Black Friday campaign designing branded icons for every product, which all appeared at precisely midnight when the prices also changed!
So if you have yet to use special offers then we would strongly recommend that you use them, and if you don't have an eCommerce website that has the functionality to discount prices at a click of a button then get in touch and we see how iPages can help you.
Heather Khoo is iPages' leading Sussex Account Manager and specialises in helping small businesses with their website upkeep and online marketing.