What eCommerce website is good for a business start up? 5 things to consider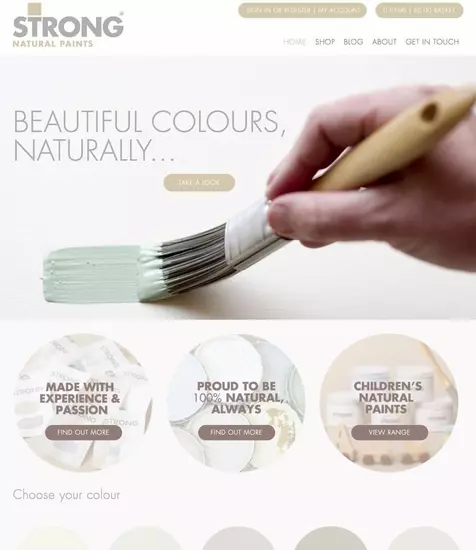 Perhaps you are among the new business startups that have come into fruition this year. Or maybe you're thinking about fulfilling your dream of becoming an entrepeneur. If so you're in good company as there are around 270,000 new businesses in the UK each year and nearly all of them are small, employing less than 9 people (House of Commons Library).
What everyone will tell you is "get a good website", and when thinking about selling online you certainly will be spoilt for choice. So here are 5 things to consider when looking for an eCommerce website solution:
1. Will the website run your online business?
You are going to be busy building your brand and letting people know what you do. So you must have an eCommerce website that manages everything for you, and the website must be absolutely simple to use. Make sure that it has a simple Content Management System so that you can add products with variants, and that there are searchable filters. You'll also want to be able to manage your stock, your orders, your customers, your accounts, and your finances. And find out if the website can manage B2B sales because you may well want to expand into that area.
Finally make sure that the website has an admin area that acts like your secretary because you need to be selling not getting lost in admin.
2. Will the website reflect your brand?
There are a lot of good reasons to use templated websites, but if you want to stand out from your competitors then find an eCommerce solution that allows for customisation. The quality of your design will reflect the quality of your products. Find a website company that will take your logo, and your ethos, and weave it into your website. Make sure that the proposed site works on tablets and smart phones, and ensure that the user experience is paramount.
3. Will the company partner with you?
Look for a website design company that will partner with you to help you achieve the success that you want. Make sure that they are a company who will give you suggestions and who are in for the long haul. You do not want to be caught high and dry a week after your website is live because the design/development company has moved onto the next project. Find out about other customers and see how long they have been with the company. If they have had customers for years then that is a good sign that the company works well with other businesses.
4. Does the software get upgraded, and are there cost implications?
If you choose to have a bespoke site coded then find out how easy it will be to have it upgraded and what the cost will be. The internet is continually changing so this is an important consideration.
When choosing other solutions, such as iPages, find out if the software is upgraded as the internet moves on, and if there is a charge for this. You want to find a solution that is constantly evolving and improving that will keep your website being able to compete online.
5. Is the solution good value for money?
You need to think about what is best for you. Will the website mean that you won't have to take on staff to do certain jobs? Will it make the VAT returns simpler? Will it show you how well you are performing on Google? Will it give your visitors a good online experience? Is the design fee reasonable and what is the monthly hosting fee? Does that include your website being monitored 24/7? Is it backed up?
You need to consider how the website will work for you as the business grows and if it is capable of working effectively if you expand.
Strong Natural Paints has recently taken the step to use iPages as its eCommerce solution. Having had a website with us for several years it was a natural step to use our eCommerce solution to sell their beautiful natural paints online. It is early days, but the company knows that iPages has the functionality that they need to build a strong online brand.
So if you are thinking of starting up an eCommerce business make sure that you know what eCommerce solution you are getting, and what the long term ramifications are, so that you can build your business and let your website do the rest for you.
Heather Khoo is iPages' leading Sussex Account Manager and specialises in helping small businesses with their website upkeep and online marketing.