Time Saving Integrations From iPages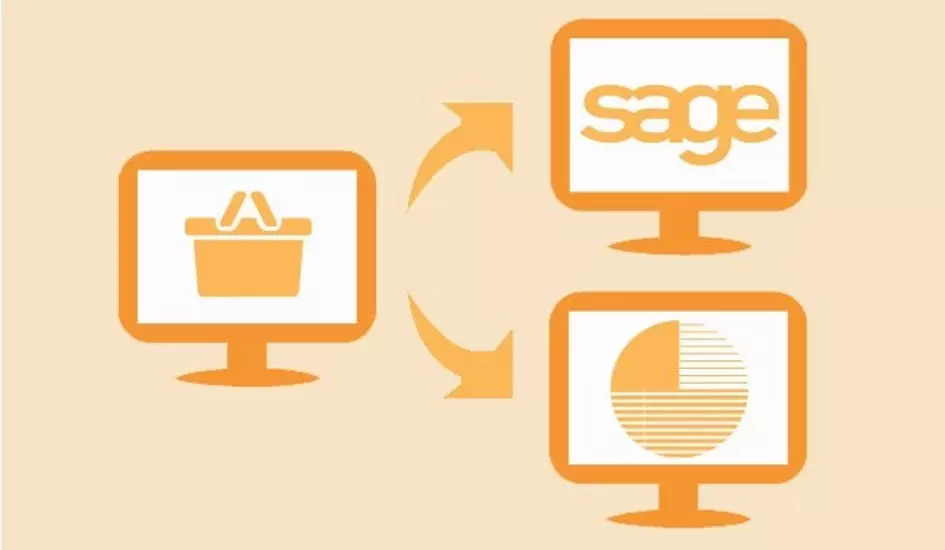 Want to run your on-line shop as effectively as possible? Let's talk about the time-saving integrations you need to manage an eCommerce business.
If you're running a business, you need everything to 'just work'. And 'just working' means you want your processes to be seamlessly integrated.
Integration not only saves you admin time, but also gives you peace of mind.
When it comes to running a shop online, there are a few key areas you need to ensure are integrated. If these areas are so essential, why do most eCommerce business owners go without them?
Largely because iPages is the only eCommerce solution that gives you full integration, without plugins or development costs.

Let's look at the main areas of business process management integration and how iPages can help.
Payment Provider Integration
The backbone of any eCommerce website is the ability for customers to pay for goods online. There are a few common methods of payment e.g. PayPal, card payments, or offline payments (BACS).
With iPages, PayPal is probably the simplest payment method as this simply requires you to enter the account you wish to receive payments into. However, simplicity comes at a price as PayPal's fees can prove quite steep for small businesses.
To take card payments online you need both an internet merchant bank account and then an intermediary payment gateway which ensures you can take secure payments from your customers. With most eCommerce solutions you are required to manage this integration and fees alone. However, with iPages we remove the complications by integrating your website with Universal Payment Gateway and soon SagePay, managing all transaction fees on your behalf.
What does this mean?
This means you can accept card payments without worrying about card processing fees, integrations and security.
Sales Order Accounting Integration
After receiving your online orders into your eCommerce website, you then process the orders and have a record of all your online sales. What happens to these when your accountant starts asking for your company accounts?
With most eCommerce website systems, you would be left to manually ensure these were recorded in your accountancy package of choice or given a choice of plugins. With iPages, you are provided with accountancy exports to either SAGE, Oak, Kashflow or shortly, XERO. These exports take all your sales information and provide you with a file to use in your chosen accountancy package.
What does this mean?
This means you save time aligning your online accounts and benefit from accurate sales reporting without the cost of a plugin.
Website Marketing Integration
Once your website is established, it is essential to ensure you are reaching your customers on all social media platforms. With iPages you can simply integrate your Twitter feed into your website and link to other platforms such as Facebook, LinkedIn, Google+ and Pinterest.
iPages also comes with an in-built email campaign tool to allow you to stay engaged with your existing customers. Simply build your email using the drag and drop editor and then add your content.
Alternatively, if you already have an established MailChimp account, you can export your customers or contacts into mailing lists for MailChimp.
What does this mean?
This means you save time ensuring your marketing channels are aligned by using the iPages email marketing tool and integrating your Twitter account into your website.
Search Engine Optimisation Integration
Finally, we all know that a website's search engine ranking is one of the most important metrics. How do you ensure your website performs as well as it can? With most website solutions you are left to navigate the Google-game using either costly SEO firms or a time-consuming single-handed approach. However, iPages gives you some simple tools with your website to help ensure your website is optimised.
Firstly, iPages give you the unique ability to change all your page titles, meta descriptions, SEO URLS and keywords using a single 'SEO Field List' view for all your website pages. This saves time editting every page individually and helps you ensure all pages have unique fields for optimisation.
iPages also integrate with Google web stats, Google Adwords and Google Maps to ensure that your website is correctly linked with Google.
What does this mean?
This means you save time and money ensuring your website is fully optimised for search engines.
Can we help?
We know it can be hard ensuring your website is managing your eCommerce business as effectively as possible. Whether you have questions about accounting or SEO, we would love to help so do not hesitate to get in touch.