How iPages enabled Becky Louise Designs sell personalised giftware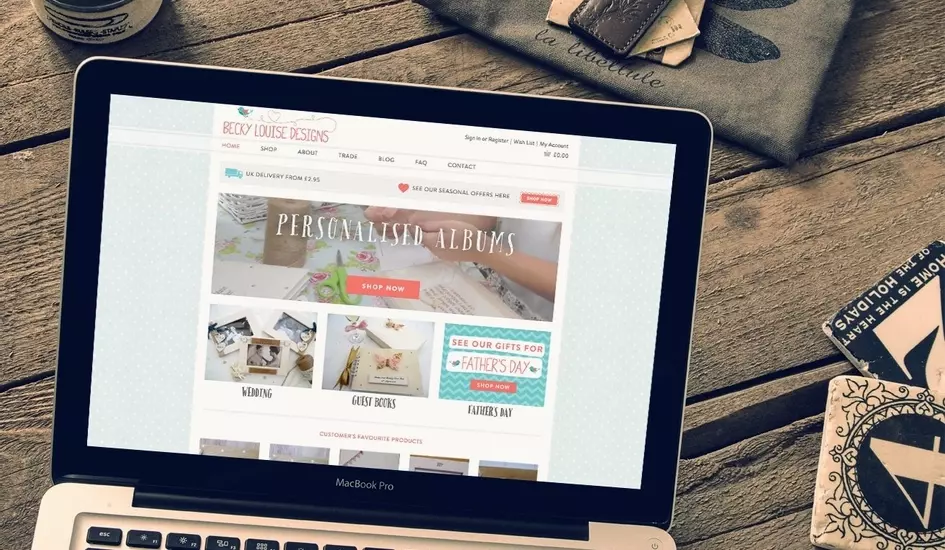 Based on the south coast, Becky Louise Designs have been selling personalised giftware for over five years. Prominent on channels such as eBay and Amazon, the team at Becky Louise Designs has grown over the years and iPages are delighted to have enabled beckylouisedesigns.co.uk to come life with a beautifully branded eCommerce website that has outstanding functionality!
Offering items for all occasions and recipients, Becky Louise Designs pride themselves on giving their customer full control of how their gift is personalised. With options for size, colour, wording and more, the online selection is extensive.
"Working with iPages was fantastic. The team were so friendly and the system was very easy to use. I was able to work on the website and quickly add products. Shortly after going live, we had our first order from a customer who had previously purchased through our Amazon store. So, it was really good to see how we can now sell through multiple channels.

We worked alongside the team and they guided us through building the website. If we were not sure what to do, we would give it a go and due to easy instructions and helping hands we learnt how to build on the website design ourselves."Becky Symes, Becky Louise Designs
Becky's website requirements worked well within iPages as all of her customisation options were available 'out of the box' and did not require any further development. Our Creative Director, Emma Simpson, worked closely with Becky to establish a trusted brand identity to fit the company's ethos. And it was wonderful to see the sight come to life so quickly as Becky put in her products without any problems. After one weekend the site had over 300 products in it with images, searchable attributes, and full customisation. And it looked impressive, which confirmed to both us and the client just how easy iPages is to create a sophisticated eCommerce solution.
We wish Becky Louise Designs every success online and, should you wish to know more about how iPages enable personalised websites, do not hesitate to get in touch.