How to use Instagram to build your brand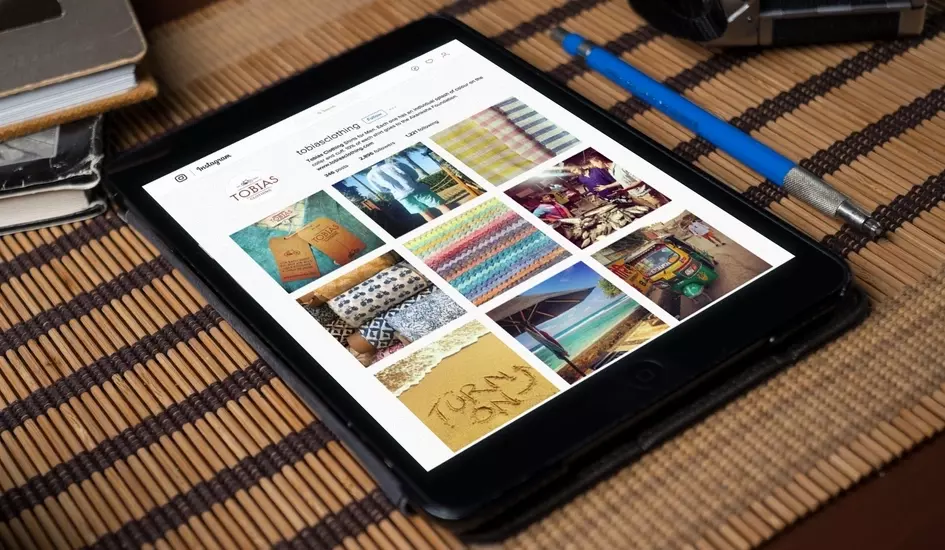 With over 400 million monthly active users and more than 80 million photos uploaded per day, the photo-sharing platform Instagram can be a valuable tool for your business. For visual brands, Instagram is particularly useful to drive brand engagement and to define the brand more broadly. A visitor to your Instagram feed can get an immediate mood board type view of your brand and who you are. Images often resonate with people more immediately than words and in fact, statistics have shown images to be the holy grail of engagement on social media which makes Instagram possibly the most powerful social media platform at your disposal.
This week, we speak to Daisy Hambro from Tobias Clothing about how she uses Instagram for her ethical mens clothing brand.
Instagram will help people engage with your brand
Instagram's primary value comes in extending your brand voice through shared photos. Your followers can engage with your brand visually, associating your product or services with other images and helping convey consistent messages to your clients. Over time, this will help establish your brand, build trust and ultimately, aid conversions.
"I think Instagram is an invaluable tool for setting up a new business. It helps people get an instant feel for your brand as you can use it as a mood board to embody everything you envisage your brand to represent.

Instagram will keep your brand modern and fresh but best of all it's free!"
How do I get started on Instagram?
To get started on Instagram, you can simply sign up your business at www.instagram.com and start sharing photos. For first time Instagrammers, we have provided some of the common questions we are asked below:
What should I be posting?
We'd recommend posting photos which best represent your brand and represent your latest news or updates. It is important you are posting high-quality, well-shot images to reinforce your high-quality brand.
"At Tobias we try to incorporate travels we've been on, people we have met, places we have been as well as customers looking great in the shirts. There is a strong charity link within the brand so we try to convey that and the amazing story that is behind making each shirt."
What photos should I like?
There is no strict rule over what you should/shouldn't like on Instagram. However, it's worth remembering that your followers will be able to see what you have liked and therefore we'd recommend ensuring you are liking photos which are associated, or linked to your brand in some form!
As with liking photos, there are no strict rules. However, remember this is public and to fully extend your brand reach, it's worth using Instagram to follow brands you'd like to be associated with.
I've noticed a lot of use of hashtags. Should I be using these too?
Hashtags are a great way for people to find content they're interested in on Instagram so can be very useful to engage with potential customers who may not be aware of your brand already. The best advice is to keep the hashtags specific to make it easy for other like-minded Instagrammers to find you. Using very general tags like #photo might get you a few likes, but with over 700,000 photos tagged #photo, it isn't the best way to make your photos stand out and connect with the people most like you. Relevant and specific tags will help you attract new followers and potential customers who will take a genuine interest in your photos and brand.
Can we help?
If you have any queries about getting started on Instagram, adding your Instagram feed to your iPages website or any other questions, please do not hesitate to get in touch and one of our team will be happy to help.
To get a feel for Instagram, you can check out Tobias Clothing's Instagram, here.