Development Update: Automated Workflows Launched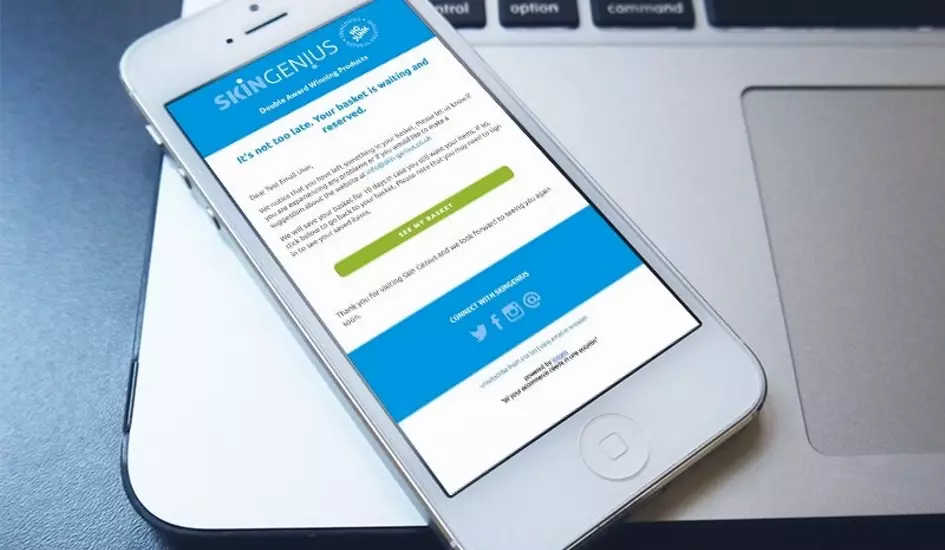 iPages are pleased to launch their latest development, Automated Workflows.
What are Automated Workflows?
The purpose of automated workflows is to enable your website software to handle routine or sequential actions - as if your website is 'thinking' on your behalf!
Automated workflows are conditional actions that you can set your website to do, triggered by other events. Inspired by the 'If This Then That' (IFTTT) technology, the 'Automated Workflows' will allow you to connect tasks within your website, with other actions. All that is needed is to create a chain of events including a trigger (i.e. buying a product on your website) and an action (i.e. send an email after 5 days asking for a product review).
What does this mean for an iPages website? How can this development be used?
Automated Workflows have extensive uses and the menu of available 'workflows' or 'sequences' is being continually added to. However, there are some immediate ways to use this development to save you time:
1) Contact Forms
This is fundamental for any website. When a contact form is created, automated workflow(s) must also be created to email this form contents to the sender, the receiver (website owner) and any other chosen recipients. By linking this with your website CRM you are able to record your contact with prospects and enquirers.
Contact Forms are also stored in automated logs under your Logs and for more information about where to find your contact form information, click here.
These automated emails can be styled and allow you to brand all elements of your contacts experience of your website.
2) Automated emails upon Order/Invoice/Credit Note/Dispatch Note
All eCommerce websites will use automated workflows to send automated Order Confirmation, Invoice, Credit Notes and Dispatch Notes to customers. These can be also sent to website owners, staff and anyone involved in the sales order process.
Again, these automated emails can be styled to give you control over your customers experience of your eCommerce store.
3) Cart Abandonment Emails
Cart Abandonment emails allow you to make contact with customers who have placed items in their basket but not completed all of the checkout screens. These can be powerful sales tools and ensure you do not miss out on potential sales. Read more about How to boost sales with Cart Abandonment emails here.
4) User Registration
Enable automated emails when users register on your website and allow various actions from user registration with Automated Workflows.
5) Automated Group Access on Invoice
A more sophisticated workflow - this allows you to place an action (give customer group access) on a trigger (a customer is invoiced).
Why would you need this? Suppose you ran a membership-only website whereby you granted customers access, once they had subscribed to membership and paid their membership fee. You would be able to offer membership as a product and, when you have invoiced your customer for this product, you can grant them access to your member-only area.
There are an array of actions which are available 'upon invoice' allowing you to control different parts of your website, depending upon payment.
Want to know more?
The possibilities for using automated workflows are far-reaching and our development team are constantly adding to the list of available workflows. iPages' vision is that running an online store should be easy and software should do the 'hard work' of repetitive manual tasks. If you have tasks you are routinely performing, get in touch and we'll see if we can add this into our workflow development.
If you'd like to know more about this development, or have any questions, don't hesitate to get in touch with the team.