How to effectively use Snapchat for Marketing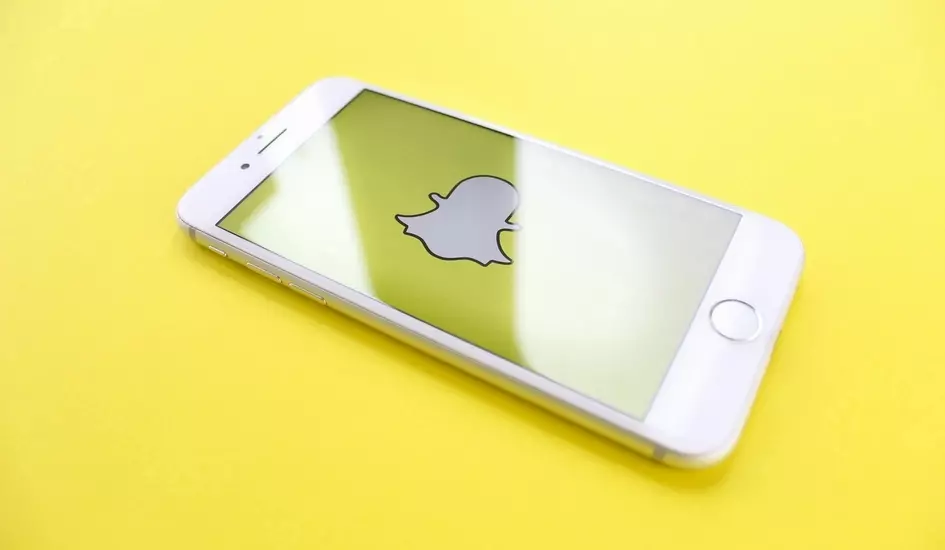 Snapchat is a social network/messaging application that is used to share photos, videos, text messages and even drawings. Snapchat's popularity is growing fast. According to Social-Media.co.uk, There are over 10 million users in the UK alone and there are over 9000 'snaps' send through the app every second!
Businessinsider has research showing how college students use Snapchat. It shows that 77% of college students use Snapchat daily and 58% of college students would be likely to purchase a brand's product/service if they received a coupon on Snapchat.
The increasing popularity of Snapchat is attracting many businesses to use the app as a tool for their marketing. Here are some ways that you can use Snapchat and tips for your marketing;
Branding
Branding is always important when marketing, it's no different for when you're using Snapchat.
Snapcodes are unique scannable codes that are designed to make adding friends and following people on Snapchat easier. When you're given the option to add a selfie to your Snapcode, to keep your branding consistent you could use an image of your company logo, mascot or even an image of your physical store.
Take your time and think about your username. Snapchat has a 15 character limit. Your username is something that people will have to type in to find your account if they don't have access to your Snapcode. It would be a good idea to make your username something simple and representative of your brand.
How to use Snapchat
The key to Snapchat is consistency. You should aim to share between 5-15 snaps daily. To take a snap, first, make sure that you are on the camera screen. You can switch between the front and back camera with the icon in the top right. When you want to take the picture, tap the big circle on the bottom of the screen (tap and hold to record a video!)
Snapchat gives you the option to add filters, text, emojis and even doodle on your videos and images before posting them. To add text, tap the 'T' icon. This will bring up your keyboard and you can write something, but keep it simple because Shapchat has a 31 character limit. To add a filter, swipe left or right until you see the filter that you like. To doodle, tap the pen icon in the top right, select the colour that you want, then draw!
Now that you have your snap ready to send, you need to decide who to send it to. Tap the arrow icon in the bottom right. If it's a message just for one person or a group of specific people, scroll down your contact list, find the account/s for the person/s you want the message to go to, tap their name/s then tap the arrow at the bottom left again. If you want everyone to be able to see it, tap 'My story' before sending it. This will add your snap to a slideshow that people who have added you can see.
There are also location filters that are available in select places around the world. Snapchat recommends that you keep location services on while you use the app so that if you're travelling somewhere with a location filter, you can share it with the people following you.
Snapchat for business
Snapchat is a great place for businesses to market while being more personal with their customers. Here are some ways that you could use Snapchat for your business;
Exclusive promotional codes are a great way to market. Share an image of your Snapcode and your username on your other channels (Twitter, Facebook, Website, Email Campaigns) letting your customers know that you're giving away promo codes on your Snapchat story. This will not only bring an audience to your Snapchat story but it also has the potential to bring new customers to your business.
A behind-the-scenes view is great content for Snapchat, especially when you're a business. This could be showing off new products before release, showing the production of your products or even some snaps of employees. It helps to make your business seem more personal and provides interesting content for your customers.
Encouraging user-generated content generates interaction with customers and is another thing that will help your business to seem more personal. This has been done quite a lot with clothing lines where they encourage their customers to send snaps to them while wearing their brand.
If your business is hosting a promotional event, you could share what is happening on your Snapchat story for your customers to see. You can take pictures and record videos of anything interesting that happens. This will help you to involve your customers more with your business and also promotes brand loyalty.
Product demos is another thing that you can share on Snapchat- you can demonstrate how it works with short video tutorials and images that you can annotate with the text and doodle options. This is a great way to promote any new products as well as introducing your Snapchat following to older products that they may not be aware you have.
Snapchat is really all about communication, this is why offering support through your Snapchat can be really beneficial. You can take questions from customers sending text messages and it's easier for you to see the problem they're having if they send you video messages or images. This is a great way to increase your customer interaction and brand loyalty.