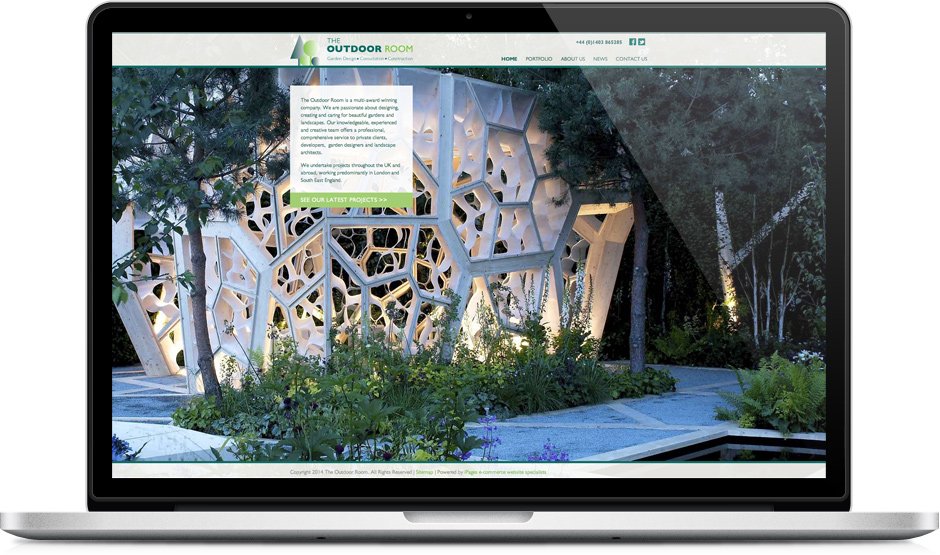 "I couldn't recommend iPages highly enough. They really got into my mindset and were fantastic with how they developed the website. It blew me away when I first saw it." David Dodd, The Outdoor Room
The Company
The Outdoor Room is a creative landscape architecture and garden design practice based in the heart of West Sussex. Longview offer a friendly and professional service to developers and architects as well as private, corporate and domestic clients both nationally and internationally.
The Challenge
The Outdoor Room needed a website to display their award-winning portfolio and creative passion.
The iPages Solution
iPages created a chic, animated showcase website that reflected Longview's passion for innovation and design.
The Outdoor Room benefits from: 

A beautiful and strongly branded design