Fast Shipping and Amazon Drones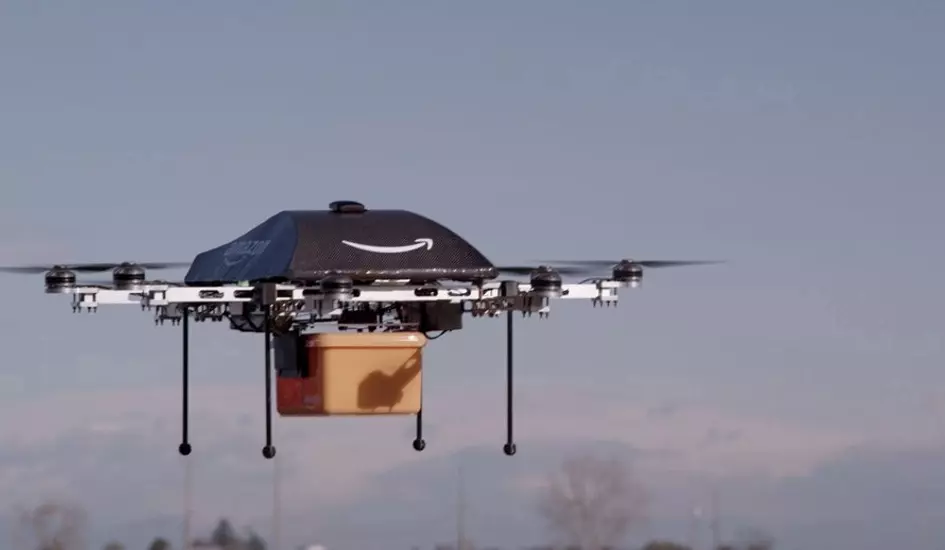 2017 is set to shake-up the eCommerce game with the increase in technology and consumer demand. Brandwatch's article, E-commerce Trends: 7 Predictions on What to Expect in 2017, got us thinking about logistics and how the time and the price of shipping are going to affect how well eCommerce stores perform in 2017.
Customers want fast delivery. A report from Forrester shows that '29% of consumers would be willing to pay extra for same-day delivery' and many consumers buy Amazon Prime memberships just for next day delivery on prime products.
Amazon has set the bar really high with the introduction of their new drone courier service, Amazon Prime Air. Although it's not released fully yet, they've managed to deliver a couple of packages and claim to be able to deliver products in just 30 minutes or less.
Consumers expectations for deliveries has been raised with Amazon, Uber Rush, Parcel2Go and other courier services offering next day, and in some cases, even same day, delivery. Rejoiner wrote an article about the impact of free shipping on online retail sales and they found some interesting statistics about the reasons customers chose not to order from an online retailer/other mail order business. It shows that;
36% didn't order because the cost of delivery was too high.
10% didn't order because the product would take too long to deliver.
3% didn't order because they couldn't track the product while it is in transit.
3% didn't order because weekend delivery was not offered.
In 2017, eCommerce businesses should ensure their delivery policy is appropriate for their market if they want to keep up with the rapidly evolving consumer demands. As new technologies make deliveries quicker and more widespread than ever before, businesses must work to ensure high delivery standards to retain customer loyalty.