iPages vs Squarespace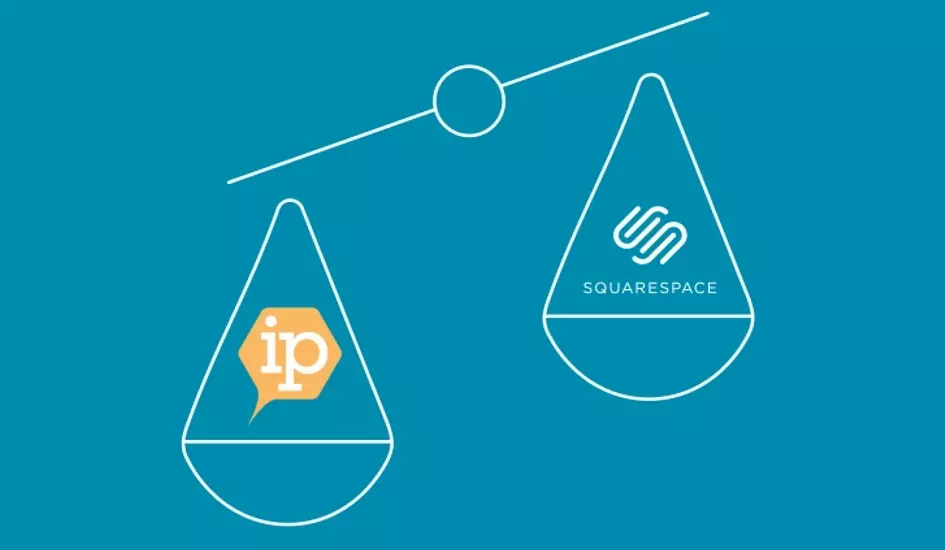 This blog explores the differences between iPages and Squarespace. If you're considering using iPages or Squarespace, we hope you'll take the time to consider both options, to ensure you are sure that you are getting the best solution for your business.
Squarespace is a hosted website building platform with additional features around domain registration and online commerce. iPages is a hosted e-commerce platform with integrated order management features.
We'll explore their differences in each platform's features, pricing and long term structure.
Squarespace offers many features however, iPages is fully-featured for eCommerce
| | | |
| --- | --- | --- |
| Feature | SquareSpace | iPages |
| Design | Squarespace has a range of professionally designed templates to chose from that look good and are optimised to work well on a variety screen sizes. | iPages offers a bespoke, unique and custom design for your business that will make you stand out from the seemingly endless templated websites out there. |
| Integrations | You can integrate your social channels, Amazon Associates account and other 3rd party services with your Squarespace website | iPages is a fully integrated platform with everything you could possibly need for succeeding online already at your disposal. There are also options to integrate 3rd party software and social channels with iPages too. |
| Domain | Domains can be brought and managed with Squarespace, with some of their pricing plans, they even offer a free custom domain. The domain manager on Squarespace is good but doesn't support .co.uk domains | iPages are able to register and manage domains on behalf of our customers. |
| Commerce | There are templates on Squarespace designed specifically for eCommerce. Depending on the pricing plan, you can have unlimited products and access to marketing techniques like abandoned cart emails. | iPages is optimised for eCommerce with unlimited products, product variants, attributes and customisation, order management, order processing and stock control. |
| Support | Squarespace offers 24/7 email support and live chat. They also have a community answers website and a help centre. | iPages support is really high quality. We care about your business and want to help you succeed. We talk time to learn about you and how your business operates so that we can provide the highest quality, personalised support. There's email support, Phone Support a range of support pages showing how to use the platform. Training sessions and Webinars too. |
If you run a speed test on your Wix or Squarespace site, you're gonna have a bad time.

— Scott Buscemi (@scottbuscemi) April 28, 2017
Squarespace's Advanced eCommerce option is comparable with iPages Basic eCommerce package
Squarespace pricing
Squarespace has four pricing plans, two for basic website plans and two for online stores.
Business Non-Ecommerce - 30 dollars/month (if billed month-month)
The Squarespace business plan includes all the features of the Squarespace Personal plan but has some key differences, including; unlimited pages, galleries and blogs with unlimited bandwidth, storage and contributors. 2% transaction fee. Professional Email from Google (Professional G-mail and G-suite account). 0 AdWords credit (only valid in the US and Canada for new Google Adwords accounts)
Advanced Online Store - 46 dollars/month (if billed month-month)
The Basic Online Store plan gives you access to sell unlimited products with no transaction fees. There is also the addition of Abandoned Checkout Autorecovery, Real-time carrier shipping, Checkout on your domain and automatic discounts.
iPages pricing
iPages have two pricing plans available.
eCommerce Starter - £39/month
The eCommerce starter plan gives you access to unlimited products, product variants, attributes and customisation, order management, gallery, news, web stats and customer reports, contact form, CRM, Calendar, Statistics and E-Campaign features.
eCommerce Professional - £99/month
The eCommerce professional plan gives you access to all the previous features and access to order processing and stock control.
As an eCommerce solution, iPages is comparable in costs with the Squarespace Advanced eCommerce option. So for the same amount you'll benefit from a far more extensive feature list, with the option to scale up to include features such as inventory management and reporting.
From our experience, our clients find iPages a more scalable long-term eCommerce
Squarespace can be useful for a season of eCommerce selling or for a portfolio but for a growing eCommerce business, an integrated approach can provide a better long term solution.
We understand that when you're starting out, naturally you'll want a cost effective solution and it may seem slightly heavy-handed to first purchase a system such as iPages which is so fully featured. However, long term this can actually save you all the hassle and additional cost of integrating and moving to additional software packages. Even if you do not use all of the iPages features at the beginning, as your business grows these will become essential.
Additionally, we do understand the short-term cashflow issues of being an entrepreneur so do not hesitate to get in touch with our team to discuss your situation. We do not want cost or perception to be a barrier to you getting the right long term solution.
Can we help?
Our team of experienced web designers, developers and online marketeers would be more than happy to speak to you if you'd like to discuss your business and whether iPages could support you. If you are considering using Squarespace, we hope this blog has been useful and provided an insight into the differences between the packages. It would be great to hear about your experiences and comments below.