Launching the Sarah Lovell Art website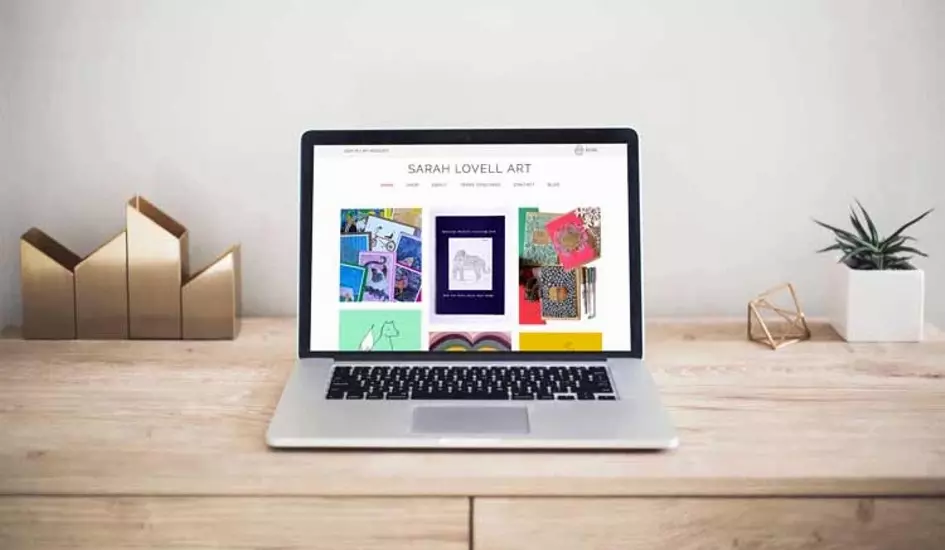 We were delighted to launch the new Sarah Lovell art website to showcase her print and illustration work. Sarah chose to work with iPages, given our experience within the home and giftware sector, as she felt confident we would help create her a website which could attract further stockists, and help customers visualise her gorgeous cards.
The iPages team designed and built an affordable, easy to use website for Sarah and, despite Sarah being a self-confessed technophobe, the support team worked with Sarah to train her on how to use her iPages site.
Sarah now sells her illustrations in cards, illustration books and prints online using the iPages platform to host and process her online sales.
What does Sarah say?
"I have really enjoyed working with iPages on my new website. From the first chat via their website and then meeting the team at Pulse 2017, I felt really comfortable with them. Everyone I have spoken to has been really friendly and nothing has been too much trouble, which is great as I had a lot of questions and needed guidance on different aspects of the site ( I'm not a natural with technology!)
They were only too happy to help me and listened to my ideas on what I wanted the site to look like. I'm really pleased with how it looks and works . And I feel really happy that they're a phone call or email away should I have any questions."
Sarah Thompson - Sarah Lovell Art
Can we help?
If you are interested to learn more about how we could support your eCommerce business, do not hesitate to get in touch with our team.