iPages MD to speak at BrightonSEO 2018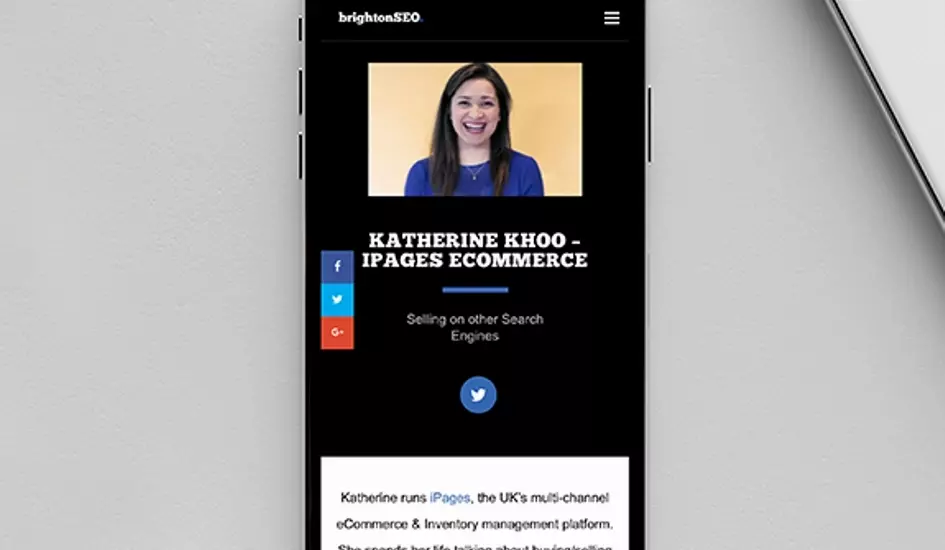 BrightonSEO has become one of the most popular and respected natural search conferences in the UK. The last event hosted 3500 people with the tickets selling out in less than 13 minutes.
Given our experience in maximising multi-channel sales, Katherine, our Managing Director, has been asked to speak on 'Selling On Other Search Engines', which she will share with the iPages community after the event. Here is a taster and you can read more by clicking here:
In the new age of voice control, micro-search engines and marketplaces, search advertising is no longer limited to Google Adwords and social media. This talk will look at diversifying how customers find your business online. Selling involves being customer-centric, so why is our approach to search not the same?
If you're lucky enough to be coming along, let us know as we'd love to see you there!
Email Katherine if you'd like a copy of the talk and if you'd like to learn more about registering for the event, you can find out more here.