The benefits of adding video to your website
If you're looking to make improvements to your eCommerce website such as increasing your engagement, building trust with your customers, and telling your story in a unique way, learn how video content can help! And how you can implement it on your own eCommerce website.
What is video content and why would you use it?
Video is content that includes both images and audio that play at the same time. Video content is very engaging and resonates with people in a way that words and images alone simply can't. It's an almost essential content marketing tool that you can implement with your eCommerce website. But what is it that makes video content so essential?
Rank Higher on Google.
"The average user spends 88% more time on a website with video" - Notch Video. When your website visitors spend more time on a page watching a video, the dwell time will increase. Search engines view pages with more dwell time as a high-quality page, and high-quality pages are more likely to be promoted in their rankings. Including video content in your eCommerce website also means that search engines, like Google, will additionally index your site in their video tab, meaning your website link will be accessible to a larger audience. Research shows that it is actually "50 times easier to achieve a page 1 ranking on Google if you have video content" - Forrester.
Demonstrate your product/service.
There's only so much that you can express with words and images. For an eCommerce store, video content can help you to demonstrate how your products and/or services work, highlighting the benefits and showing how it can improve your customers' life. So many of the most successful brands are using video content to show off their products, such as Apple, Coca-Cola, John Lewis, and Nike. This is because using video content is such an effective strategy for generating eCommerce sales.
Keep your customers engaged.
Video content is engaging. If "a picture is worth a 1000 words", then a short 2-minute video shot in 60 frames per second is worth 120,000 words. The human brain is wired so that it retains visual content far better than a page full of text. Studies show that "the average viewer retains 95% of a message when they watch it, as opposed to a mere 10% retention rate when reading it" - Sheffield Audio Video Productions.
Analytics.
Videos can provide a lot of important analytical data such as; the number of times the video has been loaded, how many times it's been played, and the average watch time of the video. This data can show you how well your videos are performing, and how your customers are engaging with it. The data can also be used, in collaboration with your other web stats from your eCommerce website to show you how your audience is reacting as a whole to your products and to your brand message and will help to show where you can make improvements.
Tell your story and build trust with your customers.
You can use video content to connect with your customers emotionally and to build trust with them, and building trust is one of the key steps to selling online. Most of the time, people prefer videos that have a purpose, as opposed to just an advert. If the video is entertaining or educational, people will be more likely to engage with it, and if it can tell a story that impacts their emotions, you will be able to build a connection with them and increase their trust in your brand.
Social Media.
Using video content for your eCommerce website marketing (depending on how you host it) means that along with the video, you're also offering all your viewers easy content to share on their social media. Videos are easy to share, and social media loves videos! If you can create a strong message or a fun story that goes along with the marketing in your video, people will be likely to share your content for all their contacts to see! "More than 500 days worth of video are viewed (and shared) daily on Facebook" - Frank Celi, LinkedIn. This can be seen famously with the yearly John Lewis Christmas adverts that get shared all across the internet.
The downsides to video content.
Implementing video content with your content marketing for your eCommerce business can have it's downsides too.
Page load speeds.
Including large video files within your eCommerce business website can increase the page load speeds. This can be quite a big problem, especially with search engine ranking. Pages with slow page load speeds will often be listed lower as search engines will view the page as low-quality. There are a few ways around this issue. First, using a video hosting platform to upload your video. If you use a platform such as YouTube or Vimeo for hosting and then embedding it to your site rather than uploading the video file directly to your website, the page load speeds will be much faster. Optimising your video is another way around this issue. Video files can be optimised by exporting them to the correct file type or using a video compressor to reduce the file size.
A large investment.
Video production can become a large investment, not only monetary but in time too. Aside from buying or renting the required equipment and software, a really high-quality video will also usually take a long time to plan and produce. Starting from defining the goal of the video, to selecting the video type and style, implementing your message, creating a storyboard, shooting the video, and then editing it. There are a lot of steps. There are always other options to creating your video content in-house, such as going through a video production agency or buying a personalised video. However, if you're not willing to invest properly to create a video suitable for your business, then don't. Low-quality videos can have negative effects on your brand image and sales.
Negative brand image from poor quality videos.
Poor quality videos can have a negative effect on your brand image. This is because your video content acts as a representation of your brand. The quality of the video will have a subconscious effect on the viewers and their view of the potential quality of your products and services. It is important to make sure that your video content is high-quality and is an accurate representation of your brand.
You can get a lot of tips and advice on how to make sure your video content is high-quality by following some of the many tutorials available on YouTube, or you could use a video production company to take advantage of their video knowledge and expertise.
Related videos.
Imagine investing so much time, money and effort in creating a great video for your website, only for when it's over to a competitors video is shown to your customers as a related video. If you're using a video hosting platform like YouTube or Vimeo, this will be unavoidable when viewing on their platform. However, when embedding them into your website, you will be able to choose not to show related videos.
Using video with iPages
How can video content be implemented on my eCommerce website?
iPages Image Gallery
You could use the iPages Image Gallery to upload your video content directly to your eCommerce website.
The iPages Image Gallery is a feature in the Admin Area of iPages that lets you upload images and files to be used on your website. Using the Image Gallery for your video content can be very useful for including videos in your website design, such as an auto-playing video on a homepage as they can be styled easier than an embedded video from a video hosting platform. It's also great if you want your video to be exclusive to your website, and stops the issue of related videos from showing.
A downside to using the Image Gallery in iPages is that the video will be hosted on your website. Not only will it use your media storage, but it will also have an effect on your website load speeds
You could use YouTube to host your video.
YouTube is the second largest search engine and "processes more than 3 billion searches a month" - Mushroom Networks. Using YouTube to upload your video content to is a great way great to make your video accessible to the over 1 billion unique monthly visitors that watch content on the platform. YouTube also has easy share buttons that encourage viewers to share video content to their social media feeds. The page load speeds for your website will be faster if the video is hosted on YouTube as opposed to uploading it to your website, and YouTube embedding is a quick and easy process (See our support page here).
YouTube has its downsides. It is more difficult to style YouTube embedded videos on your website, meaning that most of the time you'll be restricted to using the default rectangle video block. Also, related videos will be shown when viewing the video content on YouTube and could potentially be promoting your competitors.
You could use Vimeo to host your video.
Vimeo is an online video hosting platform with high-quality video encoding and video quality. Vimeo prefers quality over quantity and their video processing shows this by focusing on making sure that all videos on their platform have high-quality image and audio content. Like YouTube, Vimeo videos can be embedded into your eCommerce website and is a quick and easy process.
A disadvantage to using Vimeo is that it has strict guidelines. They could potentially stop you from uploading your video content to their platform if they believe that it doesn't meet their standards. Also, Vimeo has far fewer active monthly viewers than YouTube and you may be missing out on potential viewers.
Examples/Case Studies
Here are some case studies that show some businesses using video on their websites.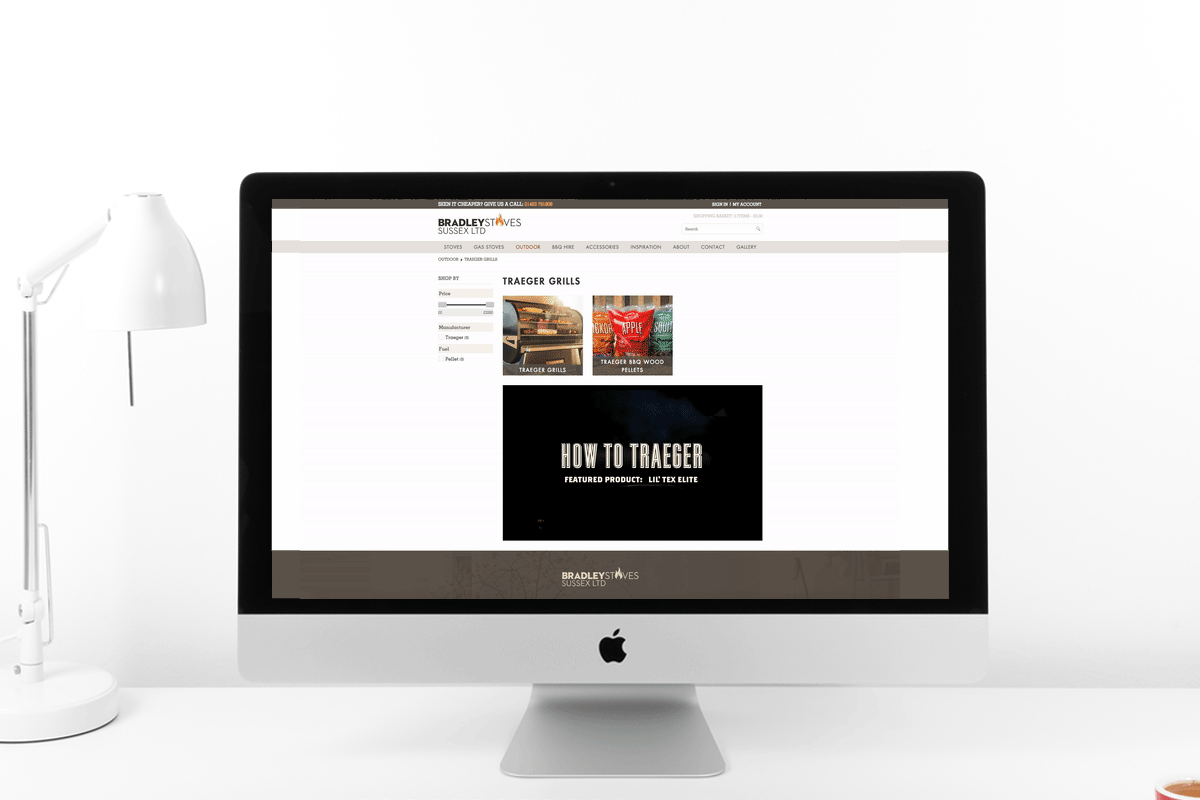 Bradley Stoves is an eCommerce store that specialises in selling stoves and outdoor cooking equipment online. They noticed that their Trager Grills page had a higher bounce rate when compared to other pages on their site and wanted to use video content to improve engagement and build trust with their customers.
Bradley Stoves used Trager Grills' video that had been uploaded to YouTube and embedded it on the page.
After implementing this video on their Traeger Grills page, the bounce rate reduced from 48% to 13% and their average time on the page has increased by 63%!
Noticing this huge improvement in engagement and dwell time for their eCommerce store, Bradley Stoves are looking to implement more video content for some other pages on their website. This will potentially have a very positive impact on their eCommerce business and search engine rankings in the future.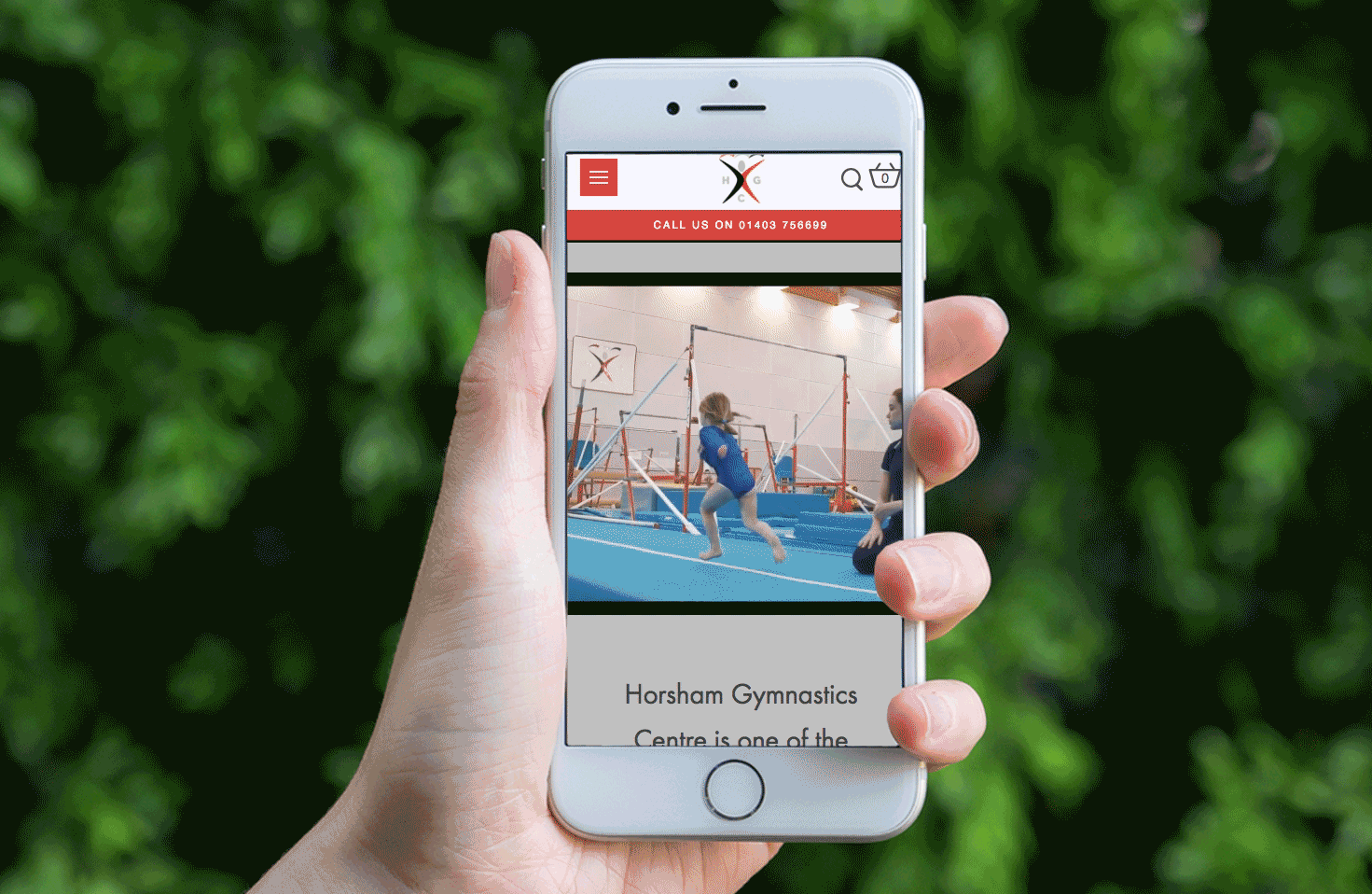 Horsham Gymnastics Center is a gymnastics club in Horsham. Their website works as an information hub for their club, and as an online store selling equipment and clothing for gymnastics. HGC commissioned a video to reflect the range of classes they offer and to communicate the quality of the teaching and facilities available at their club. The video is fantastic quality, very engaging and really communicates the fun, friendly positive atmosphere so acts as a perfect introduction on the home page to their brand.
Horsham Gymnastics Center uploaded their video directly to the iPages Admin Area and included it in their homepage.
After implementing the video with the redesign of their homepage, HGC saw the average time on page increase by 10.8%.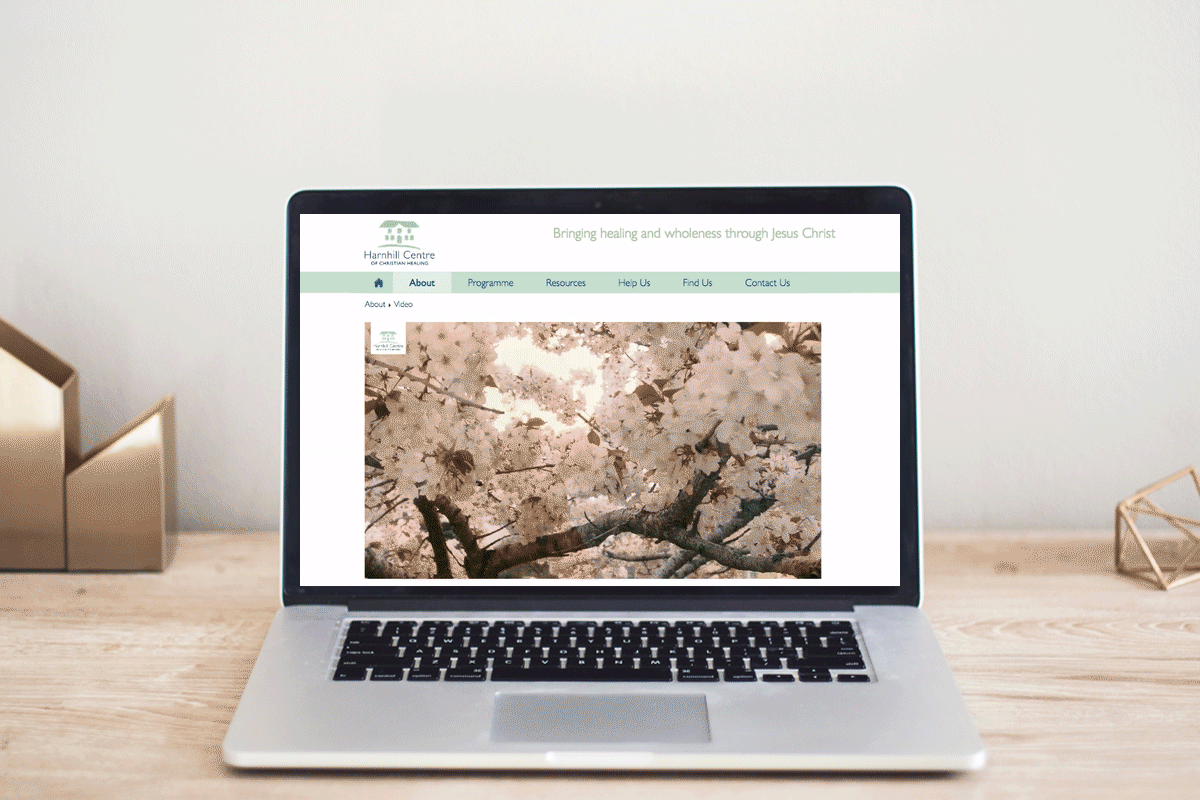 Harnhill Centre is a Christian healing centre in Harnhill who provide facilities for church groups, conferences, retreats and more. Harnhill Centre wanted to build trust with their website visitors and to tell their story in a more engaging way. They used the help of a video production company to create a beautiful introduction video that shows what their brand is all about.
Their video was uploaded to Vimeo and then embedded into their iPages website.
After implementing their new video, Harnhill Centre saw that the exit rate had decreased by 15.7% and their bounce rate was down by 7%.
How can we help?
If you would like to know more about how you can take advantage of using video content with your eCommerce website, or the other ways you can get creative with your content marketing plan or eCommerce business, do not hesitate to get in touch with our team here, or leave a comment!
We also have a variety of support pages available with step by step instructions for adding video content to iPages, and everything else you'd need for using the platform. See support here.