Remaining on brand when you're an SME selling online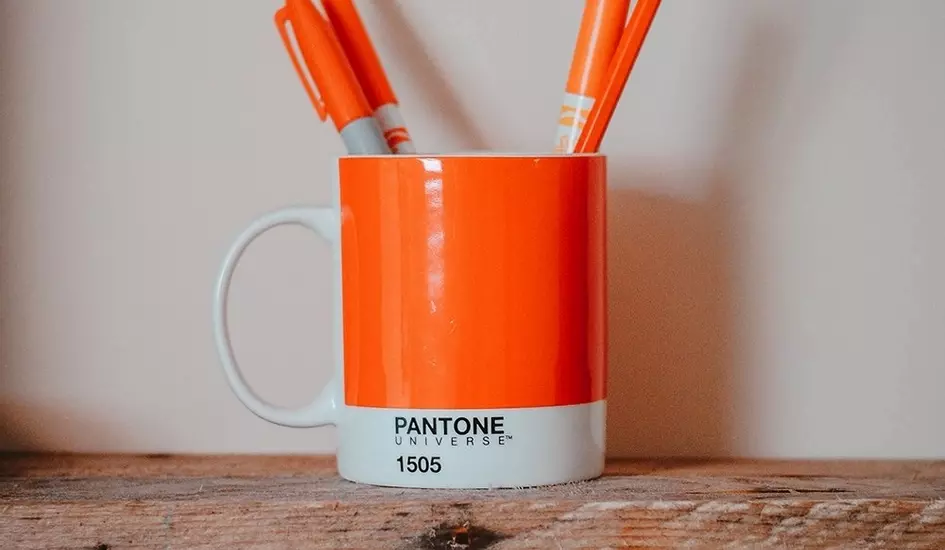 With the marketplace more saturated and competitive than ever, branding is something which cannot be an afterthought. It's the primary tool you have to differentiate yourself from your competitors. A lack of branding can lead to higher bounce rates and decreased likelihood of a customer buying from your store.
We asked our Creative Director, Emma Simpson, to share her thoughts on why branding is so important, and what you can do as an SME to remain on brand online.
Why is online branding important?
Branding aims to establish a significant and differentiated presence in the market that attracts and retains loyal customers. Large companies have very defined brands which aim to communicate everything about who they are: their values and their image is defined by fonts, logos, colours, imagery, design and language. These are all precisely defined in a brand document which tells any designer how the logo can be used, what fonts to use, what size to use them at, what proportion to use them at, what weight they are to be used, what colours can be used, what images are appropriate etc. This brand document aims to keep design consistent across all media from print leaflets and television adverts to posters on busses. It can be easy to dismiss this as something only applicable to companies with multi-million pound budgets such as Nike and Apple.
However, it's even more important when selling online since there is no physical salesperson to gain a potential customer's trust. All trust and engagement with a product has to be done by the website alone. Most of the processes are subliminal and it's your designers job to make sure your website quickly lets a site visitor know where they are, who you are, what you do and what you want them to do next.
At it's most basic, branding can be thought of as using a consistent visual look to build trust. When reaching out online, it can be hard to build that trust with your visitor and so a consistent look and feel will really help!
What if you don't have a branding document?
Many of our clients who approach us don't have a branding document, but most do have a logo. Your logo, together with some thought about your customer, your product and your values is the perfect starting point for building your brand.
We will work together with a client to define the following which is then used consistently throughout the website:
a main brand colour (often the main colour in the logo),
a secondary colour (often a paler or neutral colour to the main brand colour).
a complementary colour which is used to draw attention to the buttons and links throughout your website.
fonts – one or two only. Generally, serif fonts can create a more traditional feel where sans serif can feel more modern. Something rounded, open and friendly with good screen legibility is often a good start. Our designers will help you to find something which works for your company. Once chosen though, it's good to use this across all your media including letterheads and leaflets.
images – it's good to make sure these are well lit, in focus and communicate completely who you are. Ask yourself for each image if it fully conveys the feeling of your company and whether it will appeal to your particular customer. Often all images across a site can have a certain colour balance so they are all in keeping with each other which creates further consistency.
There is a great deal written about the psychology of colour choices. In brief though, blue is on the trusting end of the spectrum where red incites people to action. This is why a lot of corporations tend towards the cool end of the colour spectrum for their main brand colour and the warmer end of the spectrum for their buttons and calls to action.
Once you've decided what to use, make sure you make a note of your decisions and this is what will make up your branding document. Then try to follow using the same colours and fonts across all your visual communication including printed flyers, handouts etc as well as on your website.
It's also worth noting that if you have an iPages website, the branding above is part of your website setup and styling so these decisions will be made by your website designer at this stage.
How can branding be used to define your market and better engage your customer?
Following the guide above you'll be well on your way to simply creating a consistent visual look across your website. However, deeper branding targets your customer more precisely leading to increased customer engagement. This, in turn, builds your online sales and customer brand loyalty.
Case Study: Skin Genius
An example of a company who recently rebranded to more precisely target their customer is Skin Genius where you can see how all the elements work together to communicate a cohesive brand message.
Skin Genius produce skincare products which are an all natural alternative skincare routine for acne prone skin. Their brand was initially well defined in terms of colour and fonts but this example shows how this alone is not enough to harness all the effects of good branding. The new branding keeps the clean clinical element but is also much more targeted to their customer with a softer, more friendly, yet elegant feel which better embodies their values. They had key words and phrases in mind such as 'confident', 'modern' and 'real'. This was done by softening the colour palette while keeping the original blue. The type is lighter and there are lots more photographs of people who look real and genuine. We also introduced some pale swashes of paint to soften the hard edges of the layouts and it also has the effect of bringing focus to certain parts of the page helping the whole page to look more dynamic. With every image chosen, thought was given as to whether it fitted the new branding.

Can we help?
We hope this has been helpful for your organisation and helped you define and build your brand online. If you'd like to chat though your online branding, or if you don't yet have a branding document and feel this could be useful for you, our team would be happy to help you in creating one. Our team of designers are experts in online branding and helping SME's use all elements of their website design to grow sales online.