Can SME's Compete Online In Light of Amazon?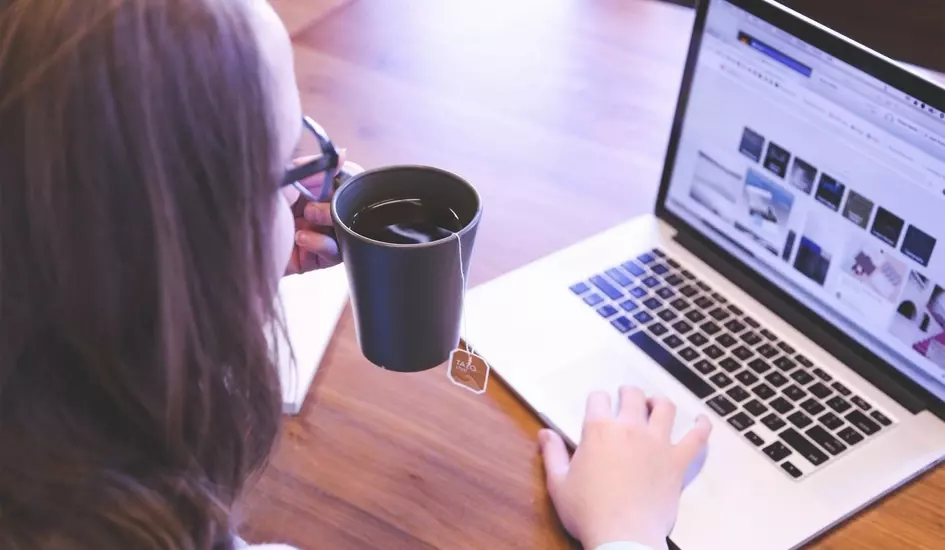 If you're a SME you may have wondered if there is any point selling online when Amazon has such a large share of the market. According to the European Ecommerce Report 2018 33.5% of all UK's transactions went through Amazon, and if you've bought from Amazon you'll know why that is the case. However, should ecommerce businesses throw in the towel and only sell on Amazon?
How can SME's compete with Amazon?
1. Offer excellent customer service
Encouragingly although Which's recent survey on Best and worst online shops included the big names like Amazon and John Lewis, other smaller retailers such as Liz Earle and Richer Sounds were voted higher because of the personal service they offered. These retailers are still highly successful, but it is interesting how shoppers valued delivery times that were convenient, a good range of products, and returns process
So what can smaller online businesses do to ensure excellent customer service?
Offer live chat. A recent study by US marketing researchers J D Power showed that online shoppers preferred live chat to answer questions before buying, and having live chat on an ecommerce site can increase conversions by as much as 30%. So if this is something that you can do well then offer the service.
Have a contact form on the site and ensure that emails are responded to promptly, and if possible include a contact number.
2. Have an easy to use checkout
Research by PPRO has identified that over two-thirds of UK consumers abandon their basket because of poor payment processes. So make sure that it is easy for the customer to check out, give them an option to check out as a guest if they don't want to register, and make sure there are different payment methods available, including PayPal.
3. Have a clear shopping policy
How many of us have been caught out at the checkout to find that the shipping price is more than we thought it was going to be? And how many of us have abandoned the cart in favour of another website that offers a better deal? It is essential that you are transparent about your shipping policy, what it is going to cost, and when the product is going to arrive.
4. Have an easy to use and fair returns process that is transparent
Today people expect to be able to return products, particularly as so many people are choosing to purchase clothing and shoes online in different sizes to see which one fits best. According to Narvar's "Making Returns a Competitive Advantage," return shopping costs can be a dealbreaker, with 74% of people saying that they wouldn't make a purchase online with a company that charges for shipping. However, having a free returns policy has shown to increase customer loyalty e.g. Zalando's boss Jonathon Trépo credited free returns as a way to increase satisfaction and entice people to buy again from them in an article in Les Echos.
5. Offer something that you can't on Amazon
There is a lot about Amazon that is great, but with your own site you can do so much more. Normally Amazon demand price parity, but on your own site you can offers multi-buys, discount vouchers, trade discounts, and offer products that can't be found on Amazon.
6. Create a database and mailing list
What is excellent about direct sales through your website is that you know so much more about your customer, and you are able to use that information to efficiently re-market your products to them. A great way of doing this is to create an eCampaign mailing list. This you can do via your existing customer list, but depending on your product you may want to use social media platforms such as Facebook or/and Instagram to place ads to build your database. Ads are a good way to encourage people to engage with your brand. However, it is essential that you think about where your demographic 'hang out" online because you want to make sure that your adverts reach your target audience.
As you increase your database, and they agree to being emailed, then you can start to send out targeted emails. If you know that someone has expressed an interest in one line of your products then you can email them when that line is upgraded, or if you introduce something that works well with it.
7. Increase brand awareness
Obviously this is not an easy thing to do, but it is worth including increasing brand awareness as part of your marketing strategy. Social media is one way, being featured by a prominent vlogger is another, and being mentioned referenced in a blog of a national newspaper is another. Twitter is another good route for businesses, and is used regularly as a resource for national newspapers.
You might also consider putting your company, or product, forward for an award. Choose carefully, but being shortlisted can raise awareness of your brand significantly.
8. Guest blog
This might not seem something that can help you to compete with Amazon, but again guest blogging can be an excellent way of raising the profile of your company. Again it is essential to do some research to see where you demographic might go to find information. Then once you have identified this contact the publication and offer to write content for it. This way you start to be thought of as an expert in your field, and therefore your brand gains traction.
9. Google ads
We all know that advertising on Google can be expensive, but it is worth considering if only to increase brand awareness. Obviously return of investment is essential, but if you want to compete against Amazon you will probably want to include Google ads as part of your marketing budget.
To summarise:
- Deliver a consumer experience on your website that is as good, if not better, than that on Amazon
- Leverage the information you know about your customer through direct sales
- Consider extending your brand reach through content marketing and online paid advertising
Conclusion
Amazon is here to stay. However, that doesn't mean that SME's can't compete against Amazon, but it does mean that a considered approach to marketing is needed if the SME is to keep, or grow, its market share.
At iPages we partner with businesses to help them compete online. Our ecommerce software is not only highly functional, but is feature rich so that you can have a competitive edge online. If you'd like to find out more please do feel free to contact us.