iPages Relaunches Automated Product Reviews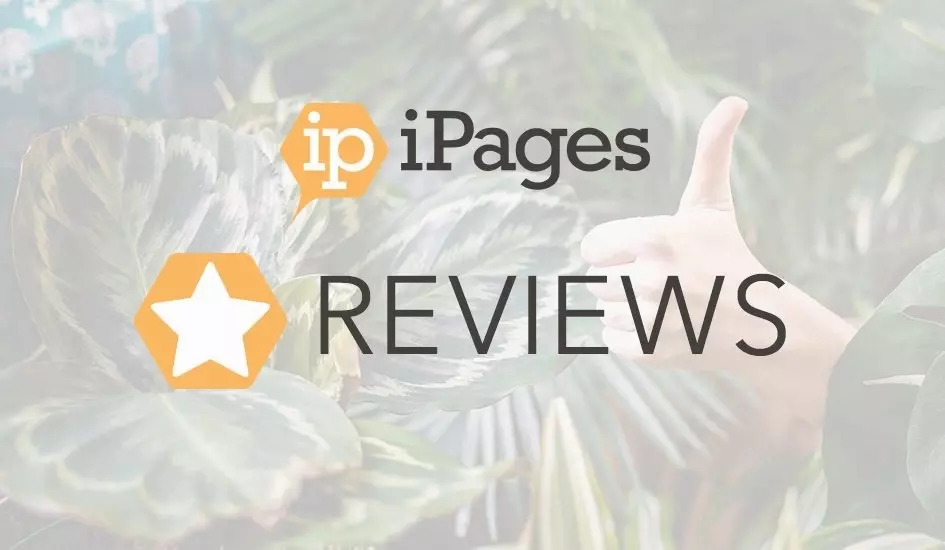 iPages are excited to have relaunched Product Reviews. We all know the value of user-generated content in the form of customer reviews. What could be better for your product page, than content from an existing customer describing (in their own words) how great your item is. Reviews are compelling, persuasive and best of all, now require minimal effort from you as an eCommerce website-owner.
Product Reviews are a feature that allow you to automate sending review request emails to a customer, collating your reviews, auto-publishing your reviews based on chosen criteria, and moderating your on-page review content.
We chose to relaunch reviews to better link the process of collecting a review with our 'Automated Workflows' which allow you to automate repeated actions.
How does the relaunched Reviews feature set help your eCommerce business?
You don't have to remember to send Review emails. This can be setup automatically. We have a beautiful workflow which enables you to set the timeframe in which you'd like to email an invoiced customer for a review of your product. These emails can be styled with a clickable star-rating for customer ease.
You can have reviews from guest checkouts. Normally with an eCommerce website, you'll need your customer to have an account saved with you for them to review your product. We have now managed to enable you to collate reviews from buyers who used your guest checkout too! This means you aren't missing out on the opportunity to have your product reviewed, if your customer chooses not to make an account with you.
Saves you time reviewing reviews (yes this is a thing). iPages gives you the ability to review reviews to ensure that you're only having content on your product page that meets your high standards and address any issues. To aid this process, you now have the ability to auto-publish reviews with particular criteria. This means you aren't holding up the process of getting your reviews
Quick star-rating and styled reviews on your product page. Review always generated a star rating however, we've added some additional design tools to help you style and brand these on your product page.
Get feedback on your product. By collecting product reviews - all other SEO benefits aside - you're actually getting great product feedback, for very little effort.
Offer customer incentives for reviews. We've added the ability to redirect customers to an alternative page following posting a review and/or to send an automated thank-you email to your reviewer. This page or email could contain specific offers, a token of thanks or voucher code for their net purchase. These automated incentives are another great way of encouraging customer reviews and building brand loyalty.
How can you add reviews?
To add reviews, you can read our support page here, or watch our video below:
Can we help?
If you'd like to get the feature set above, do get in touch with your Account Manager. If you have any other questions about how iPages could support your online selling, do not hesitate to get in touch.