iPages launches eCommerce subscription website for Otrum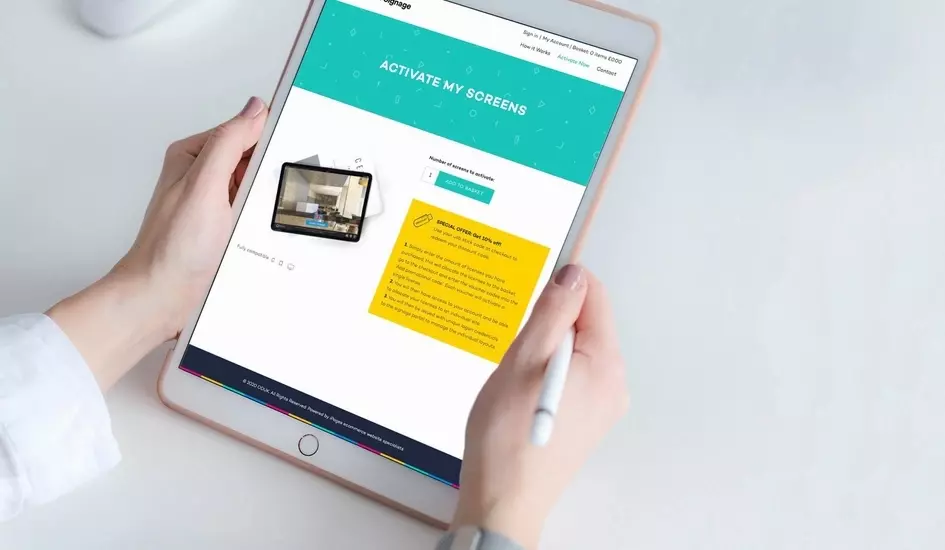 Otrum Signage provide licenses for hospitality venues to display content on their screens. They required an eCommerce website to help their customers to purchase or validate their license subscriptions.
iPages helped Otrum by creating a custom eCommerce website that gives them the functionality they require and uses parts of the new iPages eCommerce subscription technology.
Key features that Otrum benefit from are:
Custom License Management Development: The team created an area within the admin login where the Otrum Signage team can create licenses, validate licenses and link in with their signage database. This was developed specifically for Otrum and saves the manual recording of licenses against distributors and users.
Branded website front-end: The iPages team worked with Otrum Signage to capture their brand look and feel on the website front-end.
Checkout and voucher code usage: Customers use the iPages checkout and voucher functionality to purchase and validate their licenses. The checkouts in-built voucher mechanism links with the customer voucher/license database we created for Otrum.
Subscriptions tracking: The iPages subscription development allows you to track subscriptions that customers have purchased against your customer database. You can see the start and end date of their license and send automatic renew reminders to your customers by email.
Customer Database: Otrum use iPages' Customer Management Database to hold their customer information in a secure, centralised place.
What Otrum say:
"We were looking for a rather bespoke solution to applying pre-sold vouchers to a product, this required not only voucher management but also a specific front end for the customer. After talking through the project with Stephen it became apparent that Khoosys were able to manipulate their current modules to perform the process required.
The project was on an extremely tight deadline and budget and Khoosys delivered on both fronts. The end product was not only completely functional according to the spec we had drawn up, but looked fantastic too. We are looking forward to the second phase of this projection which will automate the entire process by implementing a REST interface into the existing architecture.
I wouldn't hesitate for a second to recommend Khoosys, and my only upset is that I didn't know quite what they were capable of before I started a previous project!"
Richard Excell, Product Manager, Otrum
What can iPages subscription eCommerce websites be used for?
Whether you sell products, services, or memberships our new subscription eCommerce software has the perfect solution. To find out more please visit our Khooscriptions website, or contact us.