Editing Your Website Made Easy - Move, Hide, and Label Your Content En Masse with just a Click!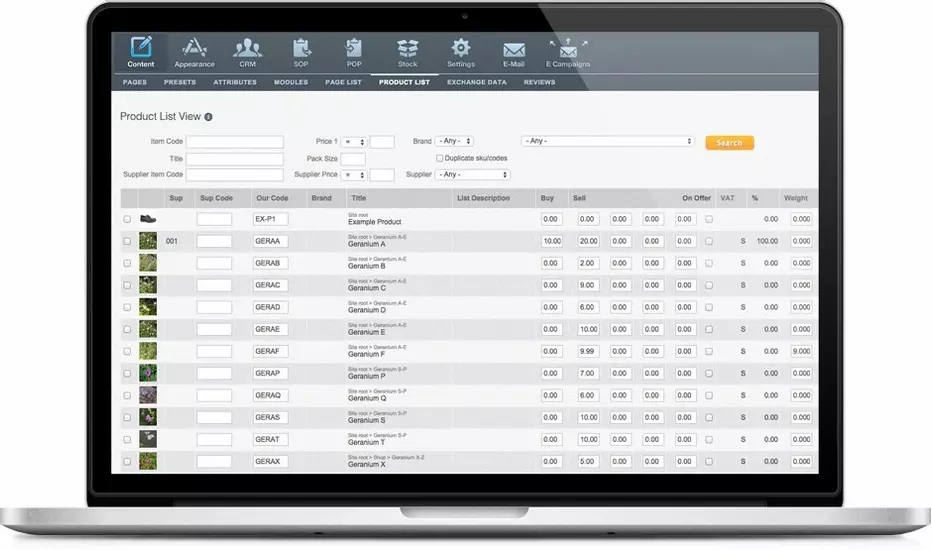 Editing content on a website can be a pain, which is why we've introduced a Page List View on iPages. This is a superb way of managing your content quickly without having to trawl through your site page by page.
The Page List View allows you to select content by words, modules, layout or folder. Then by simply checking the results you can edit that group of results en masse using the Edit box at the bottom of the page. When you click on this an amazing pop up appears which you can complete as you wish and then when you click ok all the search results are immediately updated.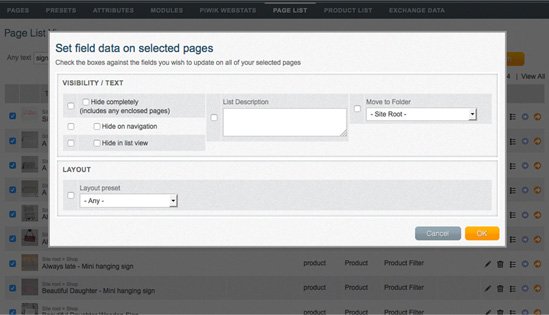 Within this pop up you can hide the pages completely, or just in the navigation or in list view. You can add a generic description, or move pages from one folder to another. There is also the option to assign a different layout preset to pages, which you could use to alter the look of the page.
To have all the pages in one area saves so much time if you want to make large changes to the site, and you can always access each page from this area too.
Within iPages we also have the ability to add attributes to pages. This is particularly helpful when you have a directory and want to ensure that information can be found simply, or when you want to alter the attributes that you have already assigned.
Along with the Page View List we have created a Product List, which again makes editing products a breeze. From changing prices, weights, descriptions and attributes, the Product List is all that you need to manage your online shop.
If you'd like any further information on how iPages can help grow your business online please call 01403 802000.
Heather Khoo is iPages' leading Sussex Account Manager and specialises in helping small businesses with their website upkeep and online marketing.