5 Effective eCommerce Upselling Techniques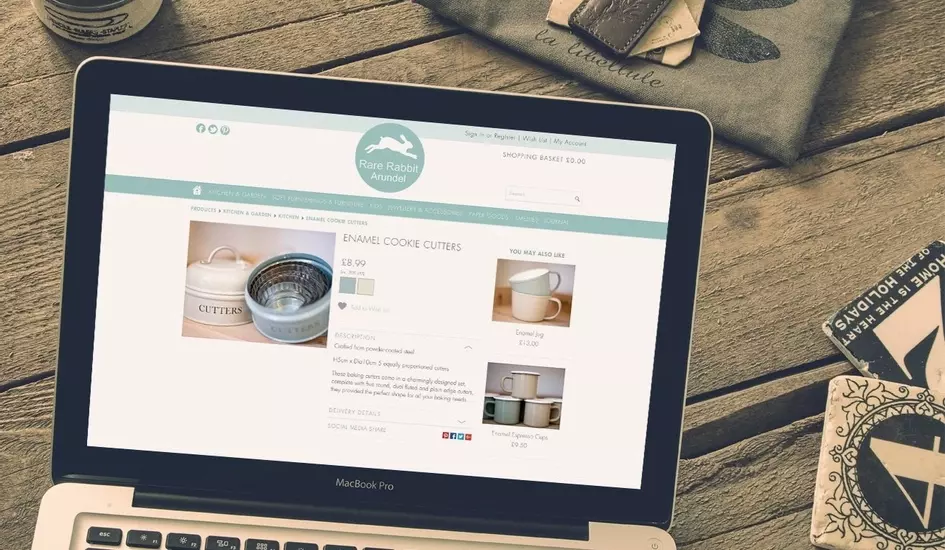 In the run up to Christmas with eCommerce sales and online traffic increasing, are you doing enough to up-sell to your clients?
It can be hard to know how to effectively upsell through your eCommerce website. We recommend our 5 top eCommerce upselling techniques.
1. Related Items
A customer looking at a product is clearly interested in your store. You therefore have the opportunity to show off more of your products on the same page.
'Related Items' are probably the simpliest way to upsell to your customers. When a customer is on a product, why not show them similar products that complement what they are looking at? Or alternatively, could you show them items that have already viewed or promote your current bestsellers?
Within iPages, you can add Related Items to a product by simply dragging and dropping in similar products. For more support on Related Items, click here.
2. Discount Codes
Everybody loves a bargain. Discount codes helps draw previous and new customers to your ecommerce store and increases sales.
This is so simple to do within iPages: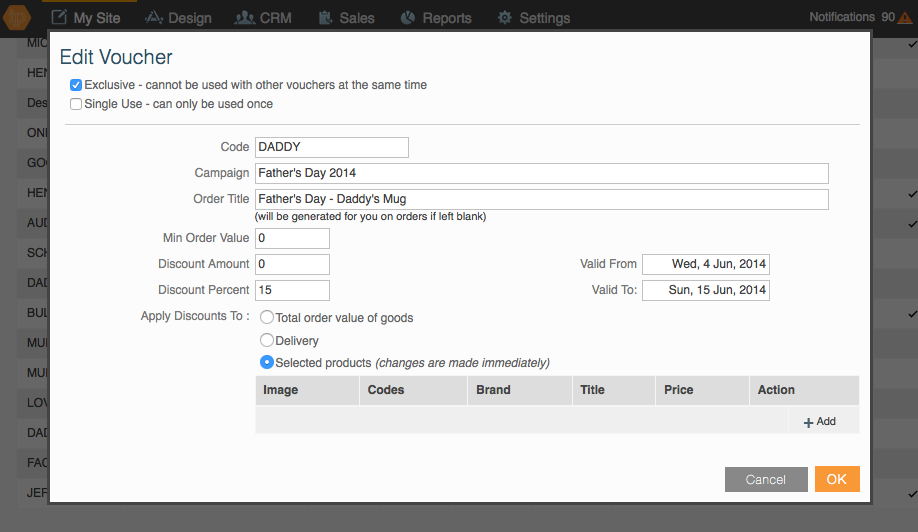 iPages allow you to set up sophisticated discount codes and voucher codes. You can give discounts on delivery, products, or the total order value. Discounts can be a percentage or fixed amount, with a set date period and scheduled start. Voucher codes can also be exclusive to a customer, or single use, making sure customers don't abuse your discount!
3. Upselling message on your checkout
Does your eCommerce store give customers free delivery on orders over £X amount? If so, why not remind your customers of this at the checkout? A simple 'free delivery reminder' can help make customers aware of the amount they need to spend to qualify. This in turn helps incentivise customers to spend more. See our example below: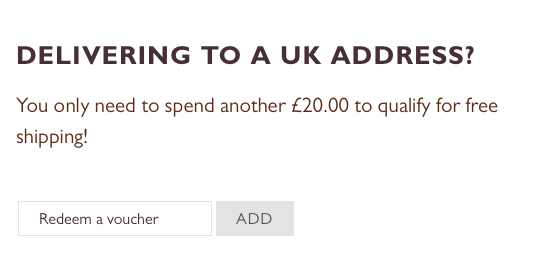 For more information about how to add this bespoke development to your website, do not hesitate to get in touch.
4. Newsletters!
E-campaigns are an incredibly cost-effective way of reaching your customers. From a simple newsletter with your latest updates, to sales focussed emails, e-campaigns are powerful.
iPages e-campaign tool lets you build your email and gain insightful reports on open rates and clicks. For more information, click here.
5. Newsletter Sign Up Pop-up
What do you do if you would like to increase the contacts who are signed up to your newsletter? Why not add a popup encouraging sign-ups as shown below?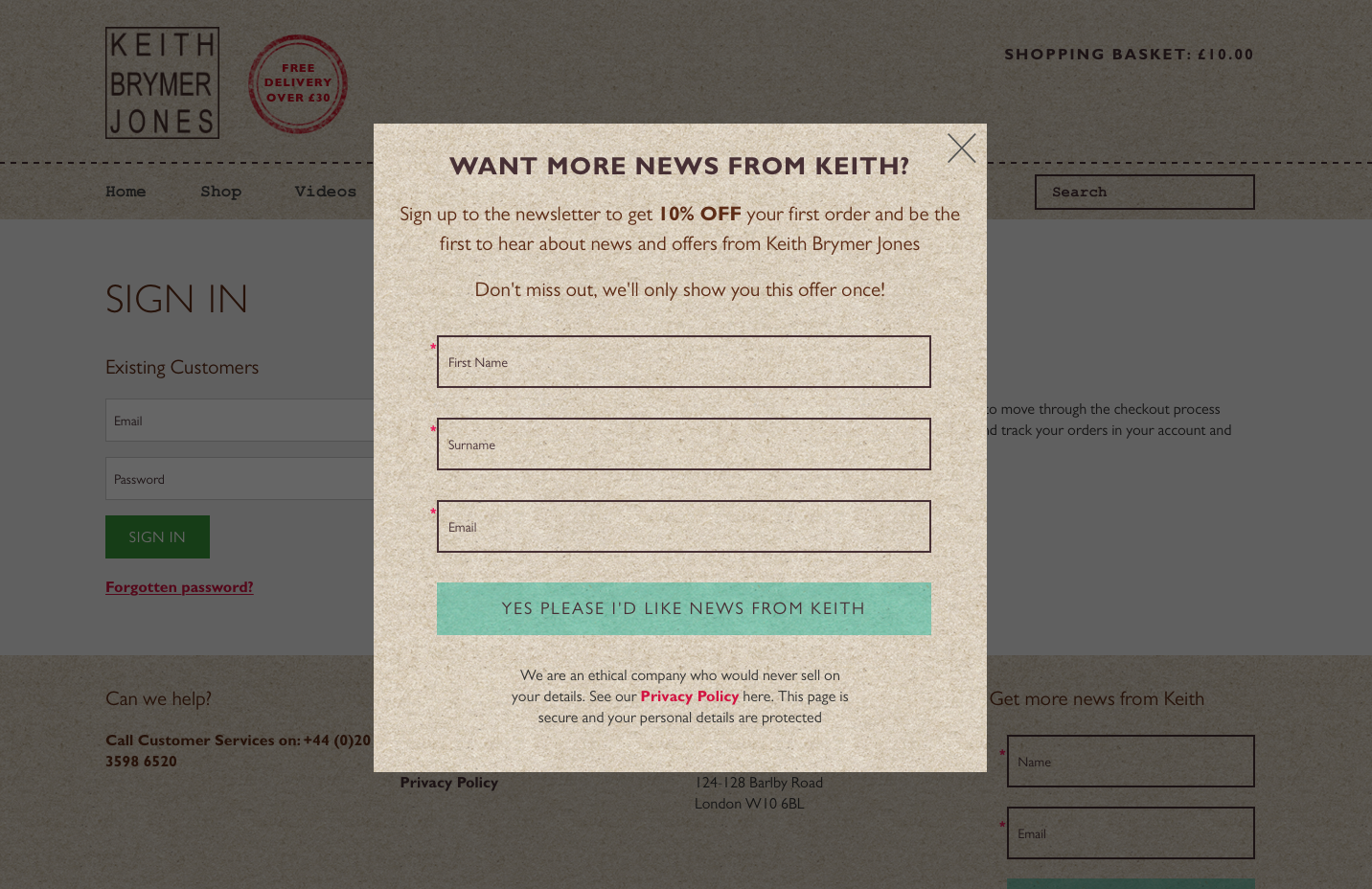 For more information about how to add this to your eCommerce website, again do not hesitate to get in touch.
Finally...
So there you have it, 5 upselling tips to help you to increase your profits this Christmas. It's important to find the techniques that work best for your website, and with the iPages platform you can see how simple it is, so why not get in touch and talk to one of our advisors on 01403 802000.