How do you ensure your iPages website is found online?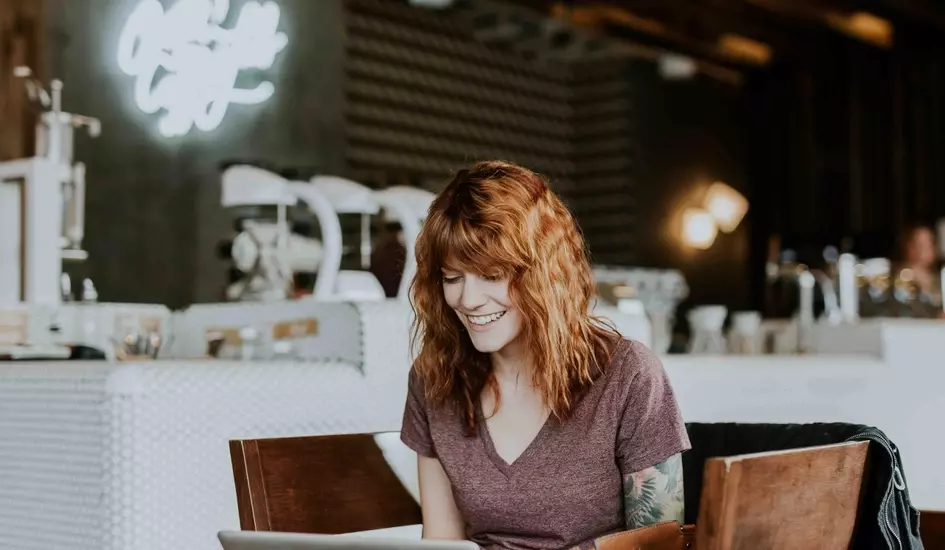 We are often asked by clients how to ensure their website is found online. In short, it's down to a persisting with many on-going marketing activities, that will ensure you are found online by your target customer.
The blog explores the basics of how to ensure your iPages website is found online, and then looks at the services which iPages provide that could help you with these.
When talking about 'being found online' you may have heard the term 'SEO' (Search Engine Optimisation) which simply means how well your business is optimised for being found by your target market via search engines. So, we'll use SEO synonymously with 'being found online'.
How do you ensure your iPages website is found online?
1) Define your target customer
As with any marketing activity, it's essential that you start by defining your target customer. To do this, it's useful to actually say aloud what your product is, the problem it fixes and who it's for. Not every product/service is useful for everyone, so the clearer idea you have of who will want your offering, the better. This will shape the choice of marketing activities you undertake, and the online methods you use.
By defining your target customer, this will form the basis for your marketing plan (yes, it is useful to have a plan!) and along with your chosen activities (see below!), this is the start of a marketing strategy.
2) Choose your marketing activities & set goals
When it comes to wanting your website to be found, you'll need to undertake digital marketing to ensure your website is being found in searches by your target customer. Unfortunately, your website will not succeed without considerable digital marketing and SEO activities.
Online marketing covers activities from on-site SEO to off-site backlinks and paid advertising routes, along with content marketing and social media marketing. To read more about the different types of online marketing, see our recent blog on How to Choose which Digital Marketing Routes to Invest in?
3) Persist & Continually Review
The temptation with any online marketing is to expect instant results and quick fixes. Unfortunately, it'll require patience and persistence to ensure that your website succeeds. Particularly when looking to build a new brand, you'll need to consistently broadcast your brand across multiple marketing routes (social media, blogs etc) before seeing the fruit of your labours.
With this, it's important that you are continually reviewing your marketing strategy and ensure all your activities are working towards your goals. So taper your patience with wisdom, and make sure you stay on track.
What SEO services available from iPages?
Here at iPages, we are passionate about ensuring your website is found online, and that you are keeping up with your competitors. To support you in this, we have a team of social media marketers, digital marketing staff and SEO guru's who are happy to support the following activities.
We've given each activity a brief description and 'most effective for...'. We hope this will give you a good flavour of each, and don't hesitate to get in touch if you'd like to have a quote for any of the iPages SEO services:
| | | | |
| --- | --- | --- | --- |
| Online Marketing | Description | Most effective for... | What does iPages provide? |
| On Site SEO | Completing the meta description, SEO URL's and Page Titles for each page, ensuring these are unique. | Essential for all websites | We offer this as a one-off service for all our clients, using keywords given for a target customer |
| Offsite backlink building | Building strong backlinks from reputable external sources through guest blogging and online features. | New brands | We offer a monthly service to research and find useful backlinks for your business. |
| Paid Advertising: Google Ads | Listing your products and services on Google Adwords to expose these to your target customer within Google searches. | All brands who have sufficient budget | Being a Google Partner Specialist, we provide a monthly Google Adwords management service. |
| Social Media Marketing: Twitter/Facebook/Instagram & Google+ Support | Ensuring your brand voice is being represented across multiple (relevant!) social media platforms through content and relational marketing | Visual or consumer facing brands | We provide a managed social media marketing service whereby iPages manage your presence for you. |
| eCampaign support | Sending eCampaigns to your email marketing lists to help drive traffic to your website | Well established brands | We provide an eCampaign design and build service, giving you an iPages eCampaign template that you can then use going forwards. |
| Content Marketing Support | Creating high quality, relevant content for your target customer to establish you as a reputable source in your industry. | Essential for all websites | We provide a website maintenance service whereby we create content on your behalf on a monthly basis. |
SEO FAQ:
Because we love acronyms, here are some questions about SEO that we are frequently asked:
1) Does Google prefer websites on a particular platform?
Does Google prefer an iPages website over a WordPress website? In short, no. Google does not have any platform bias, however, factors such as page load speed, and optimised images are SEO ranking factors, and these are handled particularly well in iPages as this is a hosted platform. To read more about how iPages compares with other platforms see our recent blogs on WordPress and Shopify.
2) Do I really need to undertake SEO activities?
Yes, you really do. Even if you start with just a single activity, SEO is vital. It is unrealistic to expect your website to be found without any input.
3) How long should it take for your site to be found online?
When you initially launch a website, it is useful to wait at least 48 hours for this to be indexed by Google, and then you should begin to be found online. However, as with a bricks-and-mortar presence, you will not be found without advertising or letting people know that you are there!
Social media is a quick form of online advertising, and Google Ads can also help build your initial website traffic.
4) How many website visitors should I be receiving?
This again comes back to your target customer - how many of them are there? If your target market is large, what % of this would you expect to be visiting your website? A good indicator can be found from looking at your competitor's websites and researching further into the size of your online market.
5) How do I know if I need to improve my SEO?
If your website is not generating the sales or leads that you were expecting (from your research into your market!) then it's time to look at your SEO and how you can be improving your website traffic. You can find your traffic by looking at your PIWIK web stats or your Google Analytics.
Would you like to know more?
If you'd like to know more about optimising your online presence or exploring working further with iPages, do not hesitate to get in touch. It would be great to hear from you in the comments below too.